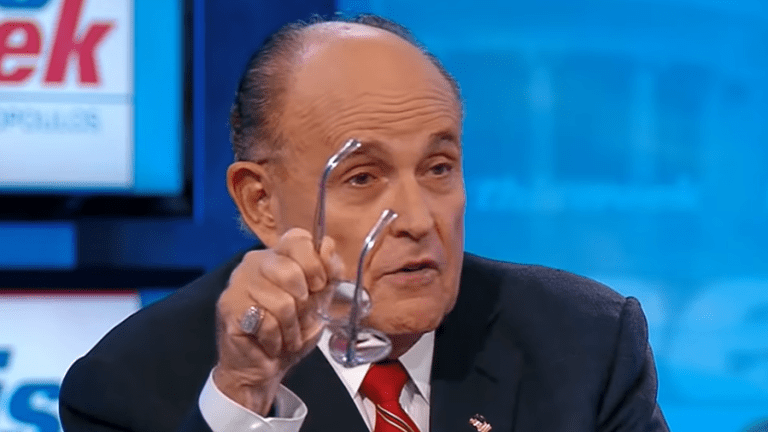 Biden campaign urges news networks to stop booking Rudy Giuliani
Former Vice President Joe Boden is urging news networks to stop booking Trump lawyer, Rudy Giuliani after he was implicated in the ongoing Ukraine scandal.
"While you often fact check his statements in real time during your discussions, that is no longer enough," the campaign reportedly wrote to CBS, ABC, NBC, CNN, and Fox News. "By giving him your air time, you are allowing him to introduce increasingly unhinged, unfounded, and desperate lies into the national conversation."
The news comes as the House Intelligence Committee subpoenaed Giuliani as part of its impeachment inquiry. The Oversight and Foreign Affairs committees are seeking documents related to the attorney's efforts to get Ukraine to investigate the Biden family. 
The email continues: "Your obligation is to provide the American people with an informed, fact-based and responsible coverage and debate of critical issues," the Biden campaign wrote. "Giving Rudy Giuliani valuable time on your air to push these lies in the first place is a disservice to your audience and a disservice to journalism."
There is currently an investigation as to whether the president abused the power of his office to influence the 2020 election by pressuring Ukraine to investigate Hunter Biden, son of former Vice President Joe Biden. 
Giuliani first claimed that he didn't ask Ukrainian officials to investigate Biden and his son for bribery and but less than 30 seconds later, walked back and confessed - "of course I did," he said.
Trump will most likely attempt to veto the subpoena. If he does, Giuliani has stated that he will not testify without the president's authorization.