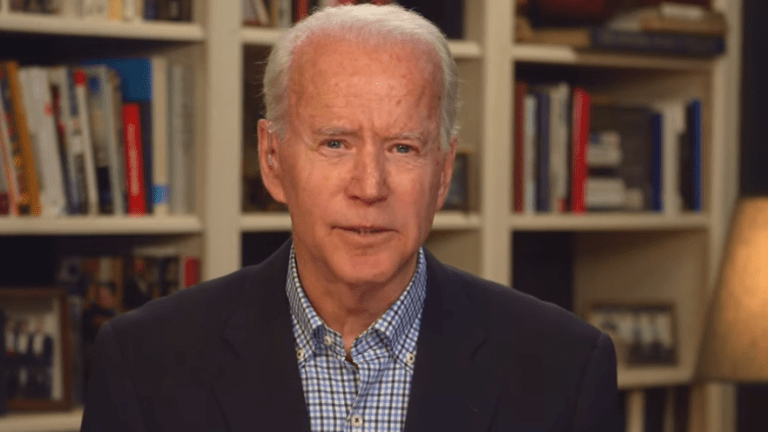 Biden accuser details alleged sexual assault
The woman who alleged that former vice president Joe Biden sexually assaulted her, has detailed the alleged assault during an interview earlier this week.
Last April, Tara Reade accused Biden of inappropriate behavior when she worked at his Senate office in 1993, and during an interview with podcaster Katie Halper, Reade detailed the alleged assault.
"My life was hell," Reade said. "This was about power and control. I couldn't get a job on the Hill." 
Reade described in detail an incident where she says a superior asked her to take a gym bag to Biden "down towards the capital." Biden then greeted her in a side area.
"We were alone and it was the strangest thing," she said. "There was no like exchange really. He just had me up against the wall." Biden says that Biden allegedly forced her up against a wall -- "hands were on me and underneath my clothes," she said.
"He went down my skirt but then up inside it, and he penetrated me with his fingers," Reade continued. During the assault, the high-ranking politician then began to kiss her and speak to her.
"I remember him saying first, like as he was doing it, 'Do you want to go somewhere else,'" she said. "And then him saying to me when I pulled away, he got finished doing what he was doing, and I kind of just pulled back, and he said, 'Come on man, I heard you liked me.' And that phrase stayed with me because I kept thinking what I might've said, and I can't remember exactly if he said 'i thought' or 'I heard,' but he implied that I had done this."
Reade was devastated by the man she says before that moment, she had looked up to. "He was like my father's age," she said. "He was like this champion of women's rights in my eyes and I couldn't believe it was happening. It seemed surreal."
She then says that Biden grabbed her by the shoulders and said, "You're okay. You're fine" before walking away.
Reade first tried to tell her story last April, but Biden denied that the incident ever happened.
Biden released a statement saying, "In my many years on the campaign trail and in public life, I have offered countless handshakes, hugs, expressions of affection, support and comfort." He continued, "And not once — never — did I believe I acted inappropriately. If it is suggested I did so, I will listen respectfully. But it was never my intention."