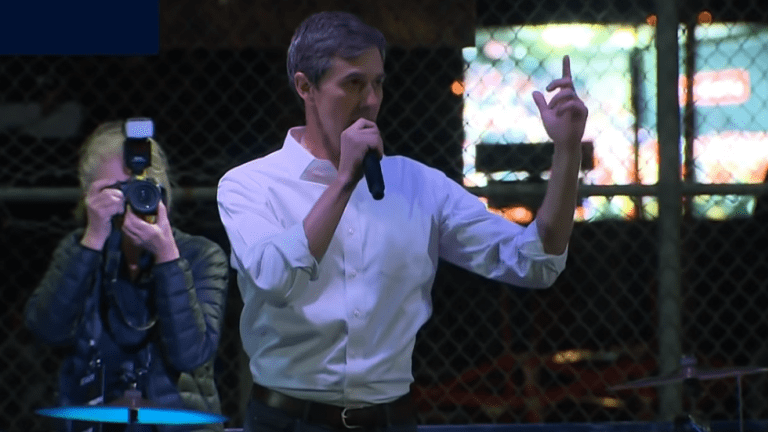 Beto O'Rourke Says He is the Descendant of Slave Owners
Beto O'Rourke, one of the numerous 2020 Democratic presidential candidates, has revealed that he is the descendant of slave owners in a recently published Medium article.
O'Rourke explained that his paternal great-great-great-grandfather owned two Black slaves, Rosa and Eliza, in the 1850s. His maternal great-great-great-grandfather potentially owned enslaved as well. 
"They were able to build wealth on the backs and off the sweat of others, wealth that they would then be able to pass down to their children and their children's children," he wrote. "In some way, and in some form, that advantage would pass through to me and my children."
He also revealed that his wife, Amy O'Rourke has ancestors who also owned slaves.
"I benefit from a system that my ancestors built to favor themselves at the expense of others," he wrote. "That only increases the urgency I feel to help change this country so that it works for those who have been locked-out of — or locked-up in — this system."
"That those enslaved Americans owned by my ancestors were denied their freedom, denied the ability to amass wealth, denied full civil rights in America after slavery also had long term repercussions for them and their descendants," the article reads.
We're not sure what O'Rourke was hoping to benefit from this article, but admitting that your family still benefits from owning slaves will most likely not be viewed as favorable by many - regardless of the context.
"We all need to know our own story as it relates to the national story, much as I am learning mine. It is only then, I believe, that we can take the necessary steps to repair the damage done and stop visiting this injustice on the generations that follow ours," he concluded his open letter.