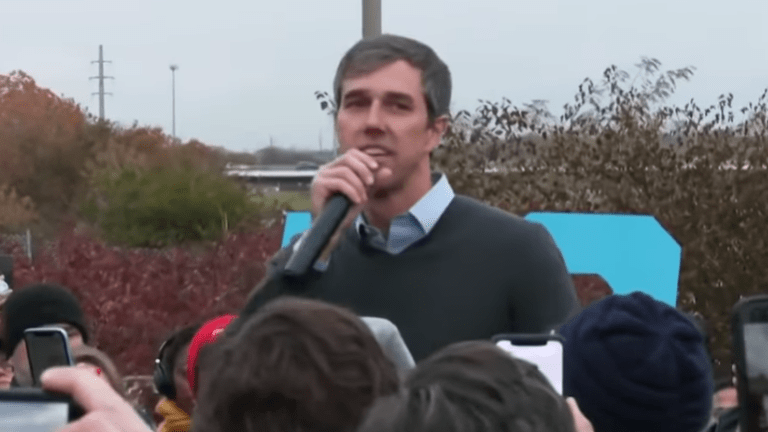 Beto O'Rourke ends his presidential campaign
Beto O'Rourke has officially called quits on his presidential campaign.
"Though it is difficult to accept, it is clear to me now that this campaign does not have the means to move forward successfully," he wrote in a Medium article he published.
"My service to the country will not be as a candidate or as the nominee. Acknowledging this now is in the best interests of those in the campaign; it is in the best interests of this party as we seek to unify around a nominee; and it is in the best interests of the country," he continued.
O'Rourke's announcement came just hours before he was expected to speak at the Liberty and Justice Celebration dinner Friday night in Des Moines. 
"I decided to run for President because I believed that I could help bring a divided country together in common cause to confront the greatest set of challenges we've ever faced. I also knew that the most fundamental of them is fear — the fear that Donald Trump wants us to feel about one another; the very real fear that too many in this country live under; and the fear we sometimes feel when it comes to doing the right thing, especially when it runs counter to what is politically convenient or popular," he explained.
O'Rourke's campaign got off to a healthy start. Still, potential voters soon criticized him for not having a clear enough purpose for his campaign, or a set of policies to make him stand out from the many Democratic presidential hopefuls.
"And at this moment of truth for our country, we laid bare the cost and consequence of Donald Trump: the rise in hate crimes, the terror attack in El Paso, the perversion of the Constitution, the diminished standing of the United States around the world. But we also made clear the common responsibility to confront him, to hold him accountable and ensure that he does not serve another term in office. Committing ourselves to this task not as Democrats or Republicans, but as Americans first before we are anything else," he added.
He ended the post by thanking all of his supporters.
President Trump used the opportunity to rip into O'Rourke during a recent rally: