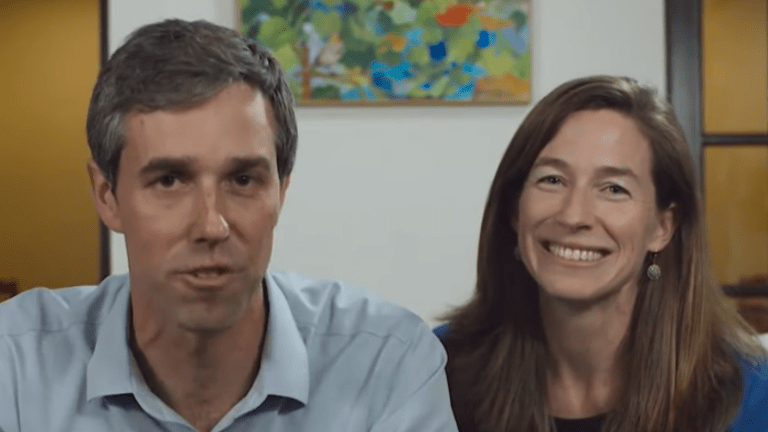 Beto O'Rourke announces that he is running for president
Beto O'Rourke has announced that he is running for president and will be entering the 2020 race.
"This is a defining moment of truth for this country and for every single one of us," the former congressman from Texas said in a video announcing his candidacy. 
"The challenges that we face right now, the interconnected crises in our economy, our democracy, and our climate have never been greater. They will either consume us, or they will afford us the greatest opportunity to unleash the genius of the United States of America," he added.
O'Rourke also said that he will run a"positive campaign that seeks to bring out the very best from every single one of us, that seeks to unite a very divided country.
"We saw the power of this in Texas, where people allowed no difference, however great or however small, to stand between them and divide us."
"Rewriting and signing into law immigration policies that reflect who we are and our values and what we know to be true, grounded in the facts," he said. 
The Democratic presidential candidates are shaping up to be a melting of opportunities.
"Making sure that everybody can see a doctor and live to their full potential. Listening to and then raising up rural communities that for so long have been left behind. Making sure people that are looking for work are able to find it -- that they're equipped with the skills and training and education necessary to maximize their potential. But also investing in people that are already working. ... There are so many people in this country working two and three jobs and struggling to make ends meet."
Speaking to CNN on Wednesday ahead of his Thursday morning announcement, the 46-year-old Democrat said:
"The most pressing, the most urgent, the most existential challenge of them all is climate. And the scientists, beyond a shadow of a doubt, know that we have at a maximum 12 years in order to enact significant change to meet that threat and reduce the consequences of the decisions that we made in the past -- the consequences that our kids and the generations that follow will bear."