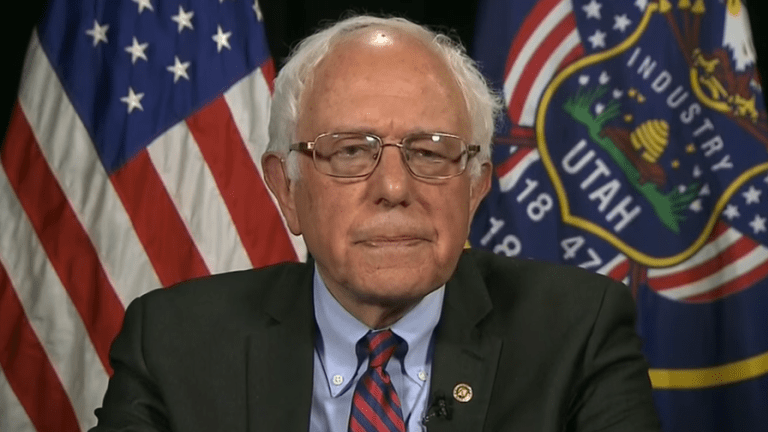 Bernie Sanders uses death of Pamela Turner in new ad
Presidential candidate Bernie Sanders released a new ad which centers around the death of Black grandmother, Pamela Turner.
Turner was shot and killed by Baytown police Officer Juan Delacruz earlier this month following a struggle over a stun gun. Turner reportedly battled schizophrenia and Baytown police officers were aware of her diagnosis.
Lt Steve Dorris of Baytown police told KHOU news that the officer was patrolling The Brixton Apartments when he saw Pamela Turner, 45, who had outstanding warrants. He then approached her to arrest her.
The officer is claiming that a struggle ensued and the officer pulled out a taser but Truner was able to turn the taser on the officer.
The officer was then "forced the officer to draw his duty weapon and fire multiple rounds at the female, striking her at least once." She was pronounced dead at the scene.
"This is the first shooting the officer has been involved in," said Dorris. "We'll be out for some time tonight to reconstruct the events and get questions answered."
"It's unfortunate that someone takes a tragic incident like this and starts posting it on social media," said Dorris. "It's extremely disrespectful for everybody involved. But that's the day and age we Live in with social media."
Her family now want answers and have even alleged that Turner has several bad experiences" with the officer prior to the shooting, her family's attorney, Benjamin Crump said in a statement.
"We are here again for another tragedy. Another tragedy that Americans can look at on another video," Dr. Carolyn Evans-Shabazz, with the NAACP of Houston, said.
"We're not anti-police, we're not anti-law-enforcement. We are anti-vigilantes," explained Bishop James Dixon, of the NAACP of Houston.