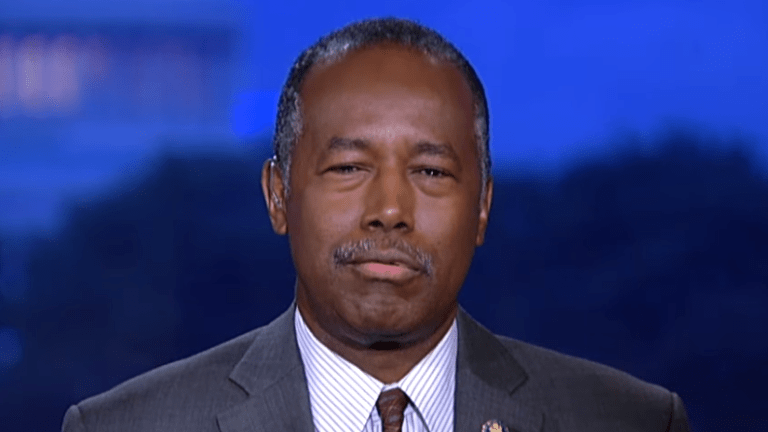 Ben Carson Slams City of Baltimore: 'A Lot of Squalor There!'
Ben Carson has followed in Trump's footsteps, taking a jab at the city of Baltimore, just days after singing its praises last week during a press conference.
During a guest appearance on Fox News, Carson said the following:
"When I was in Baltimore a couple of days ago, and just looking at a lot of the squalor there," he said on air.
"The people are the ones who are suffering when we have squalor there. And I saw so many young men sitting on porches, able-bodied young men. I'm looking for a way now—we are going to be talking about this in Washington—how can we get those young men employed in terms of cleaning up the neighborhoods, in terms of helping to repair some of the structures and gaining some skills to allow them to move up the economic ladder."
Just days prior, Carson visited Baltimore, but his feathers were ruffled when he was removed from the church property as he was preparing to set up in front of reporters.
"When we're talking about helping people," he said. "This is the level we have sunken to in society," he said at the time.
"There are a lot of excellent and wonderful people here," adding that there "are a lot of good places in Baltimore as well. But there are problems, and we can't sweep them under the rug."
"Where there were rats, roaches, mice, and ticks," Carson said, "where there was just an unabated lead problem that was having devastating effects on the mental development of young people."
"Somehow — I guess that's how God works — I ended up as the Secretary of HUD," Carson said. "And we can actually deal with these issues," he said before defending President Trump's recent remarks about the city.