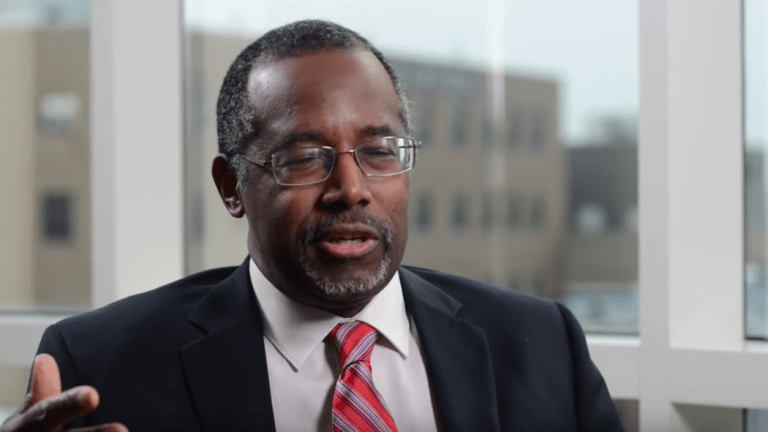 Ben Carson Plans to leave Trump administration in 2020
Ben Carson has revealed that he will be leaving the Trump administration in 2020.
Carson was one of the presidential candidates during the 2016 elections, but after losing out to Trump, he gladly accepted a position within the Trump administration as the Department of Housing and Urban Development secretary.
"I will certainly finish out this term," the secretary told Newsmax TV's host John Gizzi. 
"I would be interested in returning to the private sector because I think you have just as much influence, maybe more, there."
Carson is currently of the president's longest-serving secretaries and has remained relatively lowkey. His decision to serve in the administration was panned by the African American community, many claiming that his role was one of tokenism as Carson did not have adequate experience within the housing sector.
Last year, he was criticized spending $31,000 on furniture for his office.
Despite his intention to move on, Carson claims that he remains #teamTrump.
"President Donald J. Trump hired me to do a job as the Secretary of Housing and Urban Development, and we are making tremendous progress ensuring our most vulnerable citizens are empowered with a path to self-sufficiency," he said in a statement to WaPo. "I always stand ready to serve this great president and the United States of America."
Many are on the fence about whether Carson has achieved anything in his role at HUD.
"In his first two years as HUD Secretary, Carson has unfortunately focused either on trivial and ill-conceived initiatives like EnVision Centers, or on attempting large-scale harm to low-income residents by proposing budget cuts, rent hikes, work requirements, and suspending important fair housing initiatives," said Diane Yentel, president and chief executive of the National Low Income Housing Coalition. 
"Let's hope he spends the next two years instead focused on promoting and expanding real solutions to the housing crisis, starting with pushing for increased funding for HUD's critical programs."