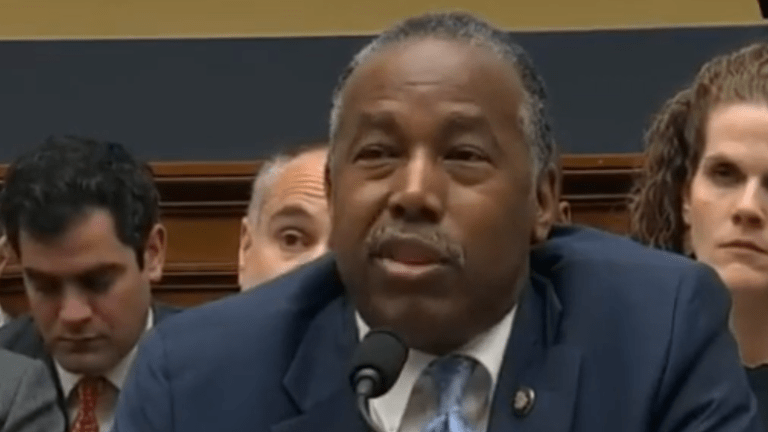 Ben Carson: 'Maxine Waters lacks basic manners'
The Trump administration continues its assault on House Financial Services Chairwoman Maxine Waters, as its Housing and Urban Development Secretary Ben Carson remarked that the outspoken Trump critic "lacks basic manners."
Carson accused Waters of being a hypocrite when it came to her stance on homelessness today in a scathing letter. 
"My mother always taught me that people shouldn't throw rocks, especially while they live in a glass house," Carson wrote, according to a copy of the letter obtained by POLITICO. "Because of that wise lesson, I was a little surprised to read your hostile letter to President Trump regarding the record number of homeless Americans in California, particularly in your district."
The administration is planning to remove much of California's homeless community, and Waters penned a letter last month, slamming Trump as "shameless."
Carson defended his beloved leader.
"Shamelessness is a career politician of 30 years laying blame," he wrote. "Shamelessness is allowing more than 55,000 Americans to live on the very streets they represent," Carson added, referring to the homeless population of Los Angeles city and county.
"To me, the most compassionate, obvious, and logical solution would be to get as many homeless Americans off the streets — with a roof over their heads — as soon as humanly possible," he said.
"I have sent multiple letters to your office and requested numerous meetings, but each time you've refused," Carson wrote. "Basic manners elude you, and it seems that instead of producing results, you're more interested in producing cheap headlines at the President's expense — like a true career politician."