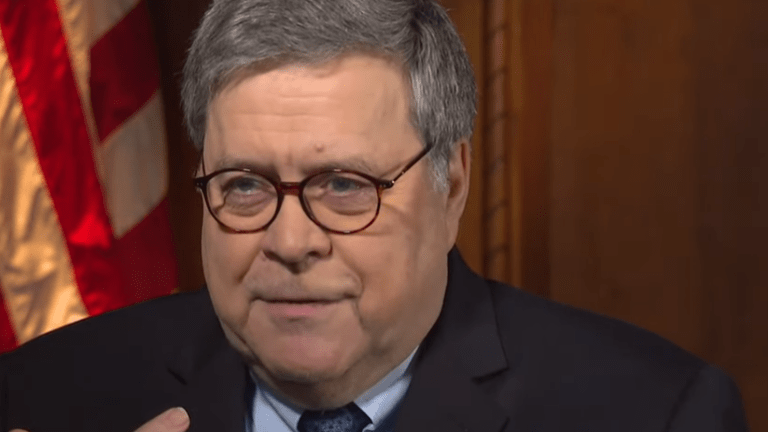 Barr reportedly considering quitting over the president's tweets about DOJ investigations
Attorney General William Barr has told people close to President Trump that he is considering quitting over Trump's tweets about Justice Department investigations, the Washington Post reports.
According to the report, three administration officials predicted that conflict between the president and his attorney general could be on the horizon.
"He has his limits," said one person familiar with Barr's thinking, told The Post.
Over the weekend, more than 2,000 former department employees signed a public letter urging Barr to resign over his handling of the Roger Stone case.
"Mr. Barr's actions in doing the President's personal bidding unfortunately speak louder than his words," the Justice Department alumni wrote in the letter posted online. "Those actions, and the damage they have done to the Department of Justice's reputation for integrity and the rule of law, require Mr. Barr to resign."
Just last week, Barr expressed that he wished the president would stop tweeting about the Department of Justice criminal cases during an interview with ABC News.
In the interview that aired last Thursday, Barr denied that Trump had ever asked him to do anything in a criminal case but advised the President to stop tweeting about the Justice Department, saying it makes it "impossible for me to do my job."
"I think it's time to stop the tweeting about Department of Justice criminal cases," Barr told ABC. "The president has never asked me to do anything in a criminal case." He added that Trump's tweets "make it impossible to do my job and to assure the courts and the prosecutors in the department that we are doing our work with integrity."