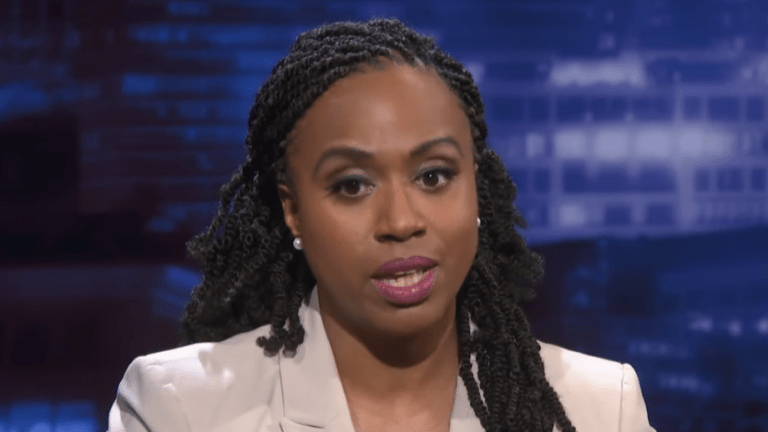 Ayanna Pressley to introduce Bill to end Death Penalty after DOJ decision
Rep. Ayanna Pressley (D-Mass.) has announced that she plans to introduce a bill to abolish the death penalty after the Department of Justice (DOJ) announced that it would resume capital punishment for the first time in nearly two decades.
"The same racist rhetoric coming from the occupant of the White House – who called for the execution of the Exonerated 5, is what led to this racist, vile policy," Pressley said in a statement. "It was wrong then, and it's wrong now, and I am proud to introduce a bill that completely abolishes the use of capital punishment as a punitive measure. The cruelty is the point – this is by design."
There have been just three federal executions since 1988, according to the Death Penalty Information Center. 
The death-row inmates named in Thursday's release for execution were convicted for the murders of children.
"Congress has expressly authorized the death penalty through legislation adopted by the people's representatives in both houses of Congress and signed by the President," Attorney General William Barr said in a statement Thursday.  
"Under Administrations of both parties, the Department of Justice has sought the death penalty against the worst criminals, including these five murderers, each of whom was convicted by a jury of his peers after a full and fair proceeding. The Justice Department upholds the rule of law—and we owe it to the victims and their families to carry forward the sentence imposed by our justice system."
The first execution is scheduled to take place on Dec. 9.