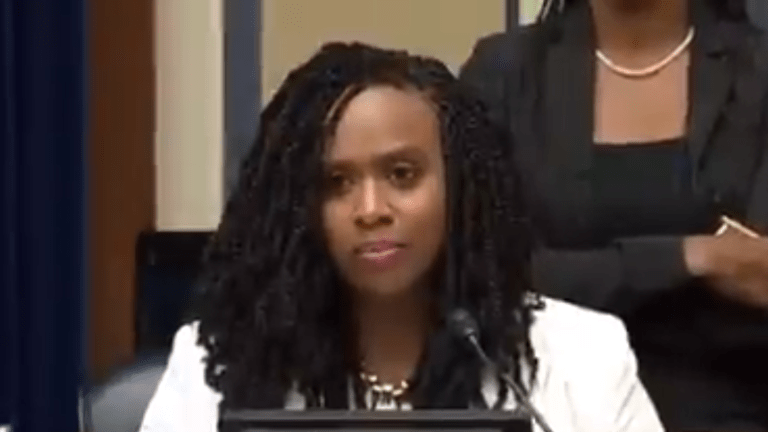 Ayanna Pressley plans to introduce Impeachment Inquiry of Brett Kavanaugh
Rep. Ayanna Pressley has revealed that she plans to introduce an impeachment inquiry following the fresh allegations of sexual misconduct against Supreme Court Justice Brett Kavanaugh.
"Sexual predators do not deserve a seat on the nation's highest court, and Brett Kavanaugh's confirmation process set a dangerous precedent," Pressley said in a statement released on Monday. "We must demand justice for survivors and hold Kavanaugh accountable for his actions."
Former Yale student Deborah Ramirez alleges that Kavanaugh pulled won his pants and "thrust" his genitals at her which then prompted her to "swat it away and inadvertently touch it."
Christine Blasey Ford, a professor in Palo Alto, accused Kavanaugh last year of pinning her to a bed during a high school party and trying to take her clothes off. Kavanaugh denied the allegation and was subsequently confirmed into the Supreme Court.
"I believe Christine Blasey Ford. I believe Deborah Ramirez," Pressley said Monday. "It is our responsibility to collectively affirm the dignity and humanity of survivors."
"Justice should not be a partisan issue. And I am supremely confident that Kavanaugh has proven himself to be unhinged, unfit, and unqualified," Pressley wrote. "Kavanaugh's tenure on the bench will be indelibly colored by the stories of Ford, Deborah Ramirez, and Julie Swetnick."
Sens. Elizabeth Warren (D-Mass.) and Kamala Harris (D-Calif.), former Housing and Urban Development Secretary Julián Castro, and former Rep. Beto O'Rourke (D-Texas) have all called for his impeachment.
"I sat through those hearings. Brett Kavanaugh lied to the U.S. Senate and most importantly to the American people," Harris wrote. "He was put on the Court through a sham process and his place on the Court is an insult to the pursuit of truth and justice."