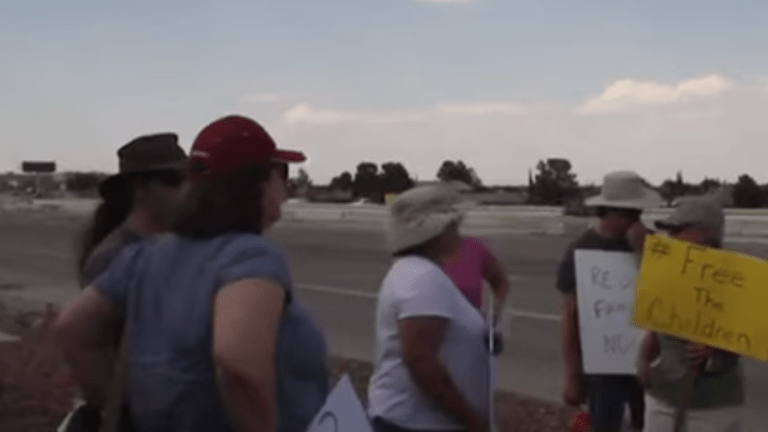 Attorney says Migrant Children Detained in Texas Facility Need Access to Doctors
An attorney, who recently visited the controversial detention center in Clint, Texas has revealed that the migrant children desperately need access to doctors.
Elora Mukherjee, the director of Columbia Law School's immigrant rights clinic, was one of six attorneys to visit the detention center in Clint. 
"I've been visiting children detained in federal immigration custody for 12 years," Mukherjee told the Guardian. "I have never seen anything like this before. I have never seen, smelled, had to bear witness to such degrading and inhumane conditions."
The lawyers who attended the facility found that the children did not have adequate access to food or to drinking water.
Mukherjee revealed that the attorneys decided to take their finding public for fear that the detained children would die in ICE custody.
"We were extremely concerned that more children might die if we didn't go public," she said.
The UN human rights chief Michelle Bachelet, who also visited the center revealed that she was "appalled" at the conditions. 
"As a pediatrician, but also as a mother and a former head of state, I am deeply shocked that children are forced to sleep on the floor in overcrowded facilities, without access to adequate healthcare or food, and with poor sanitation conditions," the statement quoted Bachelet as saying.
President Trump has dismissed claims that the conditions at the Clint center were subpar, shaking them off as "fake news."
But the attorneys met with 60 children between the ages of five months and 17 years to interview them about the conditions in the facility. According to their reports, some had bodily fluids including breast milk, urine, and mucus stained on their clothes. Many had not even been given a change of clothes.