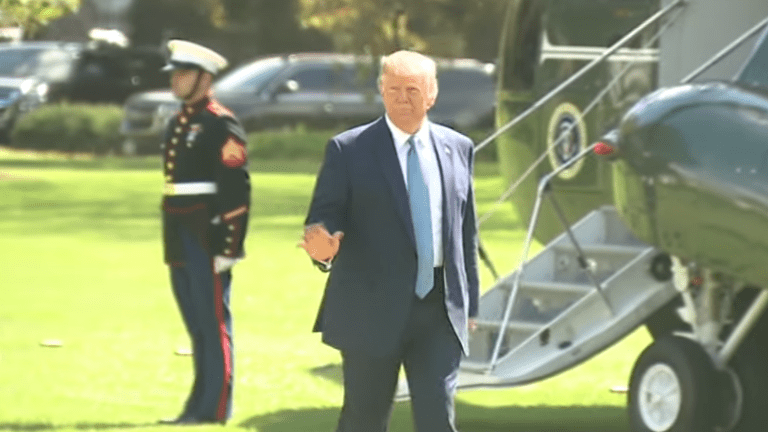 Attorney says he's representing second Trump whistleblower amid Ukraine scandal
Attorney Andrew P. Bakaj, the lawyer of the Trump administration whistleblower, has claimed that his firm is representing another whistleblower in connection to a formal complaint about the President's alleged interactions with Ukraine. 
"I can confirm that my firm and my team represent multiple whistleblowers in connection to the underlying August 12, 2019, disclosure to the Intelligence Community Inspector General," Bakaj said on Twitter on Sunday.
A rough transcript of Trump's call with Urkaine President Volodymyr Zelensky showed that Trump asked the Ukrainian leader to work with his personal attorney Rudy Giuliani and Attorney General William Barr to look into his political rival, former Vice President Joe Biden and his son, Hunter Biden.
Trump has slammed the whistleblowers and demanded that their identity be revealed, suggesting that the person is a "spy." 
"The first so-called second hand information 'Whistleblower' got my phone conversation almost completely wrong, so now word is they are going to the bench and another 'Whistleblower' is coming in from the Deep State," Trump tweeted on Saturday. 
Last week, Trump called for China to launch a probe into the Biden's during a press briefing:
"China should start an investigation into the Bidens because what happened in China is just about as bad as what happened with Ukraine," Trump told reporters outside the White House.
He added that it is "certainly something we can start thinking about, because I'm sure that President Xi does not like being on that kind of scrutiny, where billions of dollars is taken out of his country by a guy that just got kicked out of the Navy. He got kicked out of the Navy, all of the sudden he's getting billions of dollars. You know what they call that? They call that a payoff."