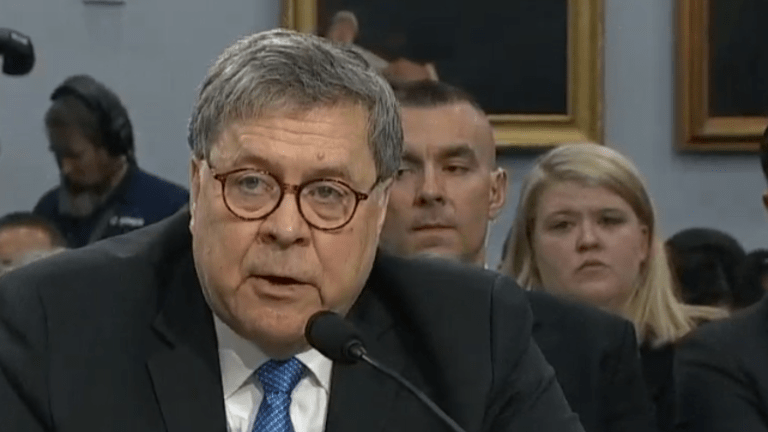 Attorney General William Barr to release redacted Mueller report within a week
The Democrats have fought hard to push for the release of the Mueller report, and on Tuesday, Attorney General William Barr announced that he will release a redacted report within a week.
"My original timetable of being able to release by mid-April stands," Barr testified to a House Appropriations subcommittee. "So I think that from my standpoint, within a week I will be in a position to release the report to the public."
Barr revealed that grand jury information, anything that would reveal intelligence sources and methods, information that could interfere with ongoing prosecution and information that implicates the privacy of "peripheral players" would all be redacted in the report.
Trump has stated that the report was a "total and complete exoneration" on collusion and obstructiondespiet Barr stating in his own 4-page summary that Mueller specifically noted in the original report that it "does not exonerate" Trump of obstruction.
He was asked again by the subcommittee about Trump's claims that the report exonerate him and declined to comment. If we are reading between the lines, we can surely assume that it does not clearly exonerate Trump.
Speaker of the House Nancy Pelosi had called for the release of the report following Mueller's conclusion.
"I have said, and I'll say again, no thank you, Mr. Attorney General, we do not need your interpretation, show us the report and we can draw our own conclusions," Pelosi said at the time. "We don't need you interpreting for us. It was condescending, it was arrogant, and it wasn't the right thing to do. So, the sooner they can give us the information, the sooner we can all make a judgment about it."