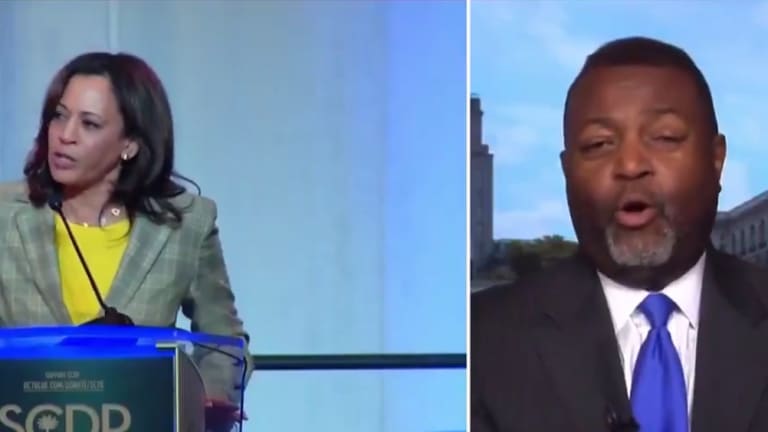 Are Russian Bots Going After Kamala Harris?
With the Democratic Debates officially underway, online criticism of the hopeful Presidential Candidates rightfully follows. As online debates become in-depth televised topics, it seems bots and trolls may have a new target— Kamala Harris and the legitmacy of her ethnicity.
With the influx of information delivered by social media at such a dangerous and often times inaccurate pace, it has proved seemingly impossible to decipher what is accurate and what is false information being spread about candidates.
On a panel for A.M. Joy with Joy Reid, Malcom Nance discussed the discriminatory tactics against Harris initiated by social media bots. Utilizing data uncovered by black cyber-security specialists, Nance unveiled how international bots have refocused their attention on Harris's racial background.
Nance revealed an initial bot attack on Harris began before her official Presidential run, and has exploded since her latest Democratic Debate success. According to Nance, bots have declared Harris's "blackness" as inauthentic because she is of black Caribbean descent and not of black American mainland decent.
A "voter suppression tool" he relays, bots have successfully placed doubt in voters about the legitimacy of Harris' black American identity, and therefore her effort to serve the needs of black Americans.
Watch the clip below: