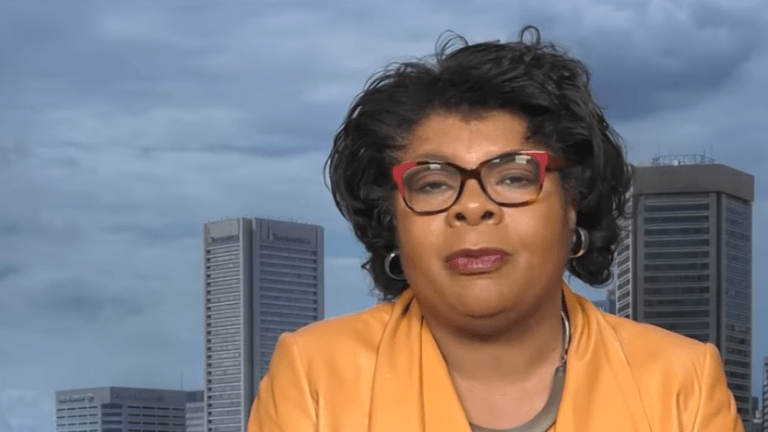 April D. Ryan Addresses Trump in New Op-Ed
April D. Ryan has written a blistering op-ed to President Trump for the Washington Post.
Trump made headlines last week when he attacked several journalists, three of them, Black women.
"Wednesday, when PBS's Yamiche Alcindor asked President Trump if his campaign rhetoric was "emboldening white nationalists," the president (who has, in recent weeks, railed against "power-hungry globalists," a distant immigrant "caravan," and called African American Tallahassee mayor and Florida gubernatorial candidate Andrew Gillum a "stone-cold thief") tried to turn the tables by saying: "That's such a racist question," Ryan begins.
'Friday, when CNN's Abby Phillip asked Trump if he wanted newly designated acting attorney general Matthew Whitaker to "rein in" special counsel Robert Mueller, Trump tried to dismiss her by saying: "What a stupid question that is. What a stupid question. But I watch you a lot, you ask a lot of stupid questions." Wednesday at the White House, he told me to "sit down." In Friday's press gaggle, he called me "nasty" and a "loser," never mind my 21 years spent covering four presidents as a reporter for American Urban Radio Networks.
It's not hard to find the common denominator: Though there's hardly anyone — from his predecessors to senators in his own party — he won't try to shout down with ad hominem insults, Trump relishes, and injects venom into, verbal attacks against women of color," she continues.
Since the Democrats have taken over the House, Trump appears to be increasingly rattled when questioned about anything related to his off-the-wall policies. But there is no excuse for his abuse, and the war between Trump and the free press continues to rage on. In the op-ed, Ryan defends the professionalism of her and her fellow colleagues, calling him out for his racially-motivated attacks.
"But when Trump denigrates black women, he's sending the message that he doesn't see us equally," she boldly states.
We are in complete agreement with Ms. Ryan. Click here to read the full open letter.