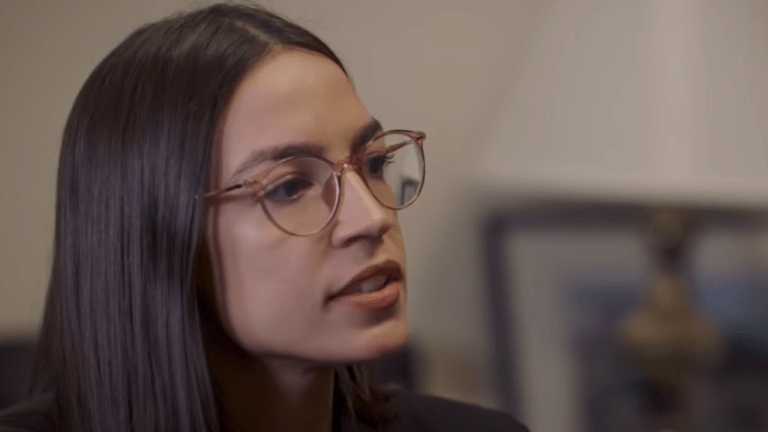 AOC wants Dems to move forward with Trump impeachment
While the majority of the Dems are backing away from impeaching president Trump, Rep. Alexandria Ocasio-Cortez thinks there is a way they can successfully impeach him.
"I think you could reach in a bag and pull so many things out that are impeachable of this president. I support impeaching this president," the freshman lawmaker told Yahoo News' 'Skullduggery' podcast on Sunday.
Rep. Rashida Tlaib (D-Mich.) introduced a resolution last month that calls for Congress to launch investigations into whether Trump has committed offenses that would lead to impeachment.
"We hadn't signed on when it was first introduced, but we probably will," Ocasio-Cortez said of the resolution. "We'll take a look into it."
Back in December, AOC highlighted the hypocrisy of the Republicans when it comes to the standards of impeachment:
"This is outrageous. In 1998, the entire Republican Party decides to impeach Bill Clinton over what standard?" Ocasio-Cortez asked in the interview. "They're the ones that established that standard for impeachment so we are just really meeting the Republican standard."
But Speaker of the House Nancy Pelosi (who has openly been critical of AOC) is against impeachment.
"I'm not for impeachment," Pelosi (D-Calif.) told The Washington Post in an interview last month.
"This is news. I'm going to give you some news right now because I haven't said this to any press person before.
"But since you asked, and I've been thinking about this: Impeachment is so divisive to the country that unless there's something so compelling and overwhelming and bipartisan, I don't think we should go down that path, because it divides the country... And he's just not worth it."
The Dems are terrified of doing anything to jeopardize winning the upcoming 2020 presidential elections and Pelosi is eager not to rock the boat.