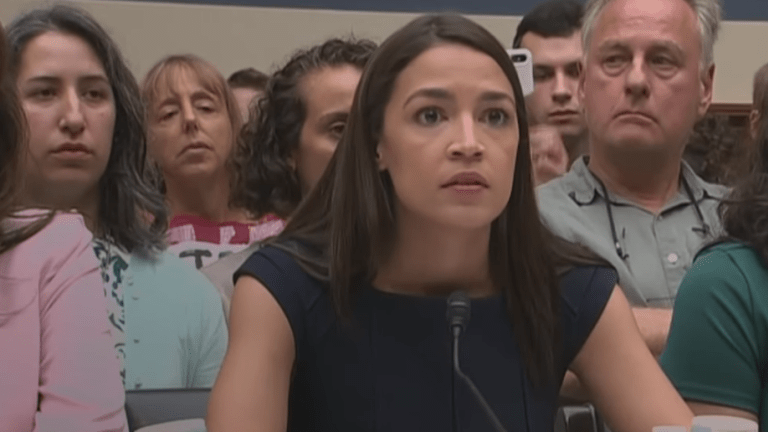 AOC responds to blocking criticism: 'No one is entitled to abuse'
Rep. Alexandria Ocasio-Cortez took to Twitter to defend right to block Twitter users who harass and verbally abuse her online her after Columbia University's Knight First Amendment Institute sent her a letter, causing her actions "unconstitutional."
"1. I have 5.2 million followers. Less than 20 accounts are blocked for ongoing harassment. 0 are my constituents," Ocasio-Cortez's tweet began.
"2. Harassment is not a viewpoint. Some accounts, like the Daily Caller, posted fake nude photos of me & abused my comments to spread it. No one is entitled to abuse."
AOC is showing no signs of backing down. And considering all of the hate tweets and threats the progressive democrat receives on a day to day basis, only 20 blocked is quite a feat.
"Many of your tweets staking out positions on issues such as immigration, the environment, and impeachment have made headline news," the letter reads. "The @AOC account is important to you as a legislator, to your constituents, and to others who seek to understand and influence your legislative decisions and priorities."
The letter then compels the senator to "unblock any Twitter users whom you or your staff have blocked from the @AOC account because of the viewpoints they have expressed," while recognizing that she may "wish to block users for reasons that are both reasonable and constitutionally legitimate.
"We also recognize that abuse and harassment are significant problems on social media, especially for women and minorities, and that this abuse and harassment can deter speech and political participation that are crucial to our democracy," the letter continued.
President Donald Trump faced similar criticism after a federal court upheld a ruling last month that Trump cannot block Twitter accounts. According to the court, the action is both "unconstitutional" and "discriminatory".