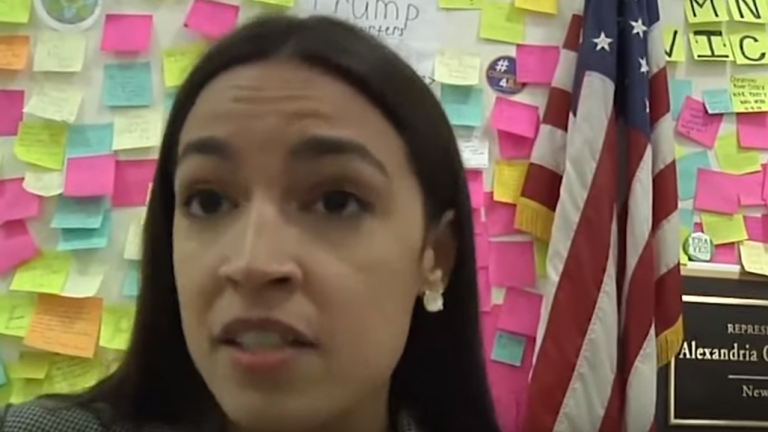 AOC doubles down on comments comparing detention centers to concentration camps
Alexandria Ocasio-Cortez is standing by comments she made earlier in the week where she compared the immigration detention centers to the concentration camps used during the Holocaust.
During a recent Instagram live broadcast, Ocasio-Cortez invoked the Holocaust when she used the phrase "Never again."
"I want to talk to the people that are concerned enough with humanity that 'Never Again' means something," she said. "The fact that concentration camps are now an institutionalized practice in the home of the free is extraordinarily disturbing and we need to do something about it."
'Meet The Press' moderator Chuck Todd caught heat after slamming AOC's remarks.
"You can call our government's detention of migrants many things, depending on how you see it. It's a stain on our nation, maybe. A necessary evil to others to deal with an untenable situation, perhaps. But do you know what you can't call it?" Todd said on Wednesday night.
Todd continued:
"If you want to criticize the shameful treatment of people at our southern border, fine. You'll have plenty of company. But be careful comparing them to Nazi concentration camps because they're not at all comparable in the slightest.
 "I've no doubt Alexandria Ocasio-Cortez cares deeply about what's happening at the border. But she just did the people there a tremendous disservice by distracting from their plight. She said she didn't use those words lightly. Well, neither did I," he concluded.
AOC is sticking to her guns:
"DHS ripped 1000s of children from their parents & put them in cages w inhumane conditions. They call their cells 'dog pounds' & 'freezers,'" Ocasio-Cortez tweeted, referring to the Department of Homeland Security (DHS).
"I will never apologize for calling these camps what they are. If that makes you uncomfortable, fight the camps - not the nomenclature," she added.