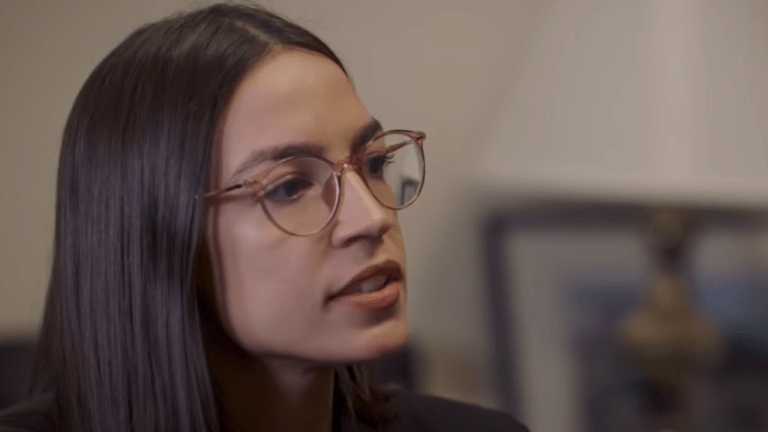 AOC blasts lawyer who accused her of doing "the Latina thing" live on air
Rep. Alexandria Ocasio-Cortez (D-NY) slammed a Conservative lawyer who accused her of doing "the Latina thing: when she pronounces her name.
Joe diGenova was recently a guest on Fox News' 'The Ingraham Angle' hosted by Laura Ingraham as they discussed Trump's collusion case and Ocasio-Cortez's rise in the Democratic Party.
DiGenova mocked the Amazon founder and The Washington Post owner Jeff Bezos over leaked private photographs before they moved onto Ocasio-Cortez. 
"She does the Latina thing where she does her, you know, 'Anastasio Ocasio-Cortez,'" diGenova said. To seem less offensive, he pronounced his name with a heavy accent. 
Ocasio-Cortez took to Twitter to rip into the lawyer and host Ingram, and rightly so.
"If by 'the Latina thing,' she means I actually do the work instead of just talk about it, then yeah, I'm doing 'the Latina thing,'" she wrote. 
"Unless of course, she's talking about being multilingual, which we know isn't a 'Latina thing.' It's a '21st century' thing," she added.
She then posted an image of Ingram, captioned:
"Siri, show me the brand of 'economic anxiety' that mocks Americans of color as unintelligent + unskilled, while *also* mocking those same Americans for speaking more languages than you:"
Republicans appear to be extremely threatened by Ocasio-Cortez and the new life that she is bringing to the Democratic party, but mocking her Latina accent and heritage is definitely overstepping the line.
When will Conservatives learn that other languages exist in the world? The reaction to AOC's pronunciation of her own name is nothing short of ignorance.