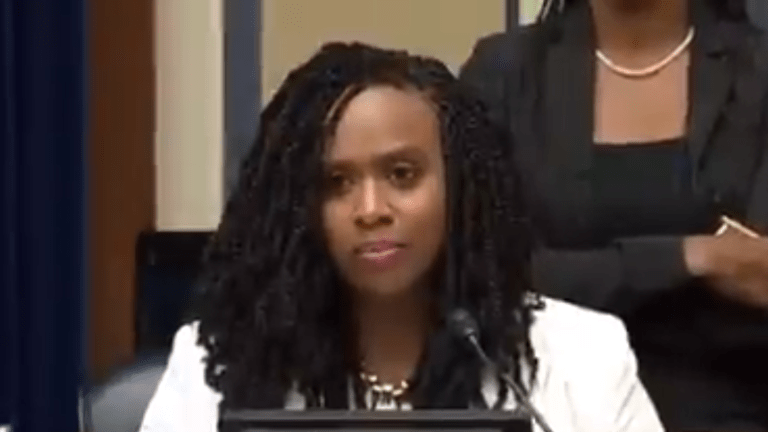 AOC and Ayanna Pressley press ICE officials over Trump policy to deport sick children
Reps. Alexandria Ocasio-Cortez and Ayanna Pressley pressed ICE officials on Wednesday at a congressional hearing which addressed a Trump administration policy which would allow the deportation of sick immigrant children.
"This is a threat to the rule of law," Ocasio-Cortez scolded Daniel Renaud, ICE's associate director of field operations, and Timothy Robbins, the acting executive associate director of ICE's enforcement and removal operation.
The House Oversight Civil Rights and Human Services Subcommittee hearing on the Trump administration's "apparent revocation of medical deferred action for critically ill children." 
During the hearing, representatives also heard the stories from some of those affected by the policy, including Maria Isabel Bueso, who suffers from the rare disease mucopolysaccharidosis type VI. Jonathan Sanchez, who has cystic fibrosis, also gave his testimony. 
 Bueso and Sanchez face being sent to their home countries, away from life-saving care due to the administration's proposed policy disallowing deportation deferments for children with diseases and their families.
"Just when I think that the occupant of this White House and his xenophobic administration cannot reach any new lows—they decide to go even lower," said Pressley. "Giving seriously ill children and their families 33 days to leave the country and risk being deported."
Renaud and Robbins refused to answer any questions, saying that they could not offer a response due to ongoing litigations.
"For the questions, you've not answered based on pending litigation, do you actually know the answer to those questions?" Pressley asked.
Ocasio-Cortez later gave Renaud and Robbins until Friday to answer her questions on who recommended they stonewall the subcommittee under oath.