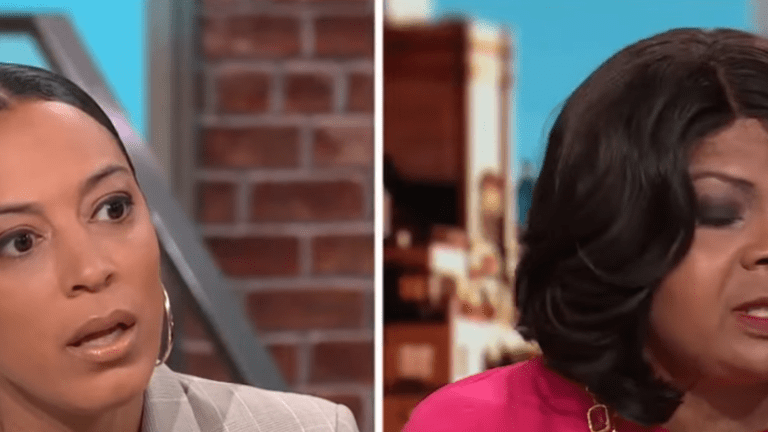 Angela Rye Slams Former Trump Staffers Criticism of Trump: 'It's Too Late!'
Political commentator Angela Rye has slammed former Trump staffers who are only just beginning to call the President out for his ill deeds, telling them "it's too late."
The CNN host told fellow CNN analyst April Ryan to not be so soft on former Trumpers who are now stepping forward to offer up tame criticism of the leader of the free world.
"I am tired of the standard being so low," said Rye. "I don't care if she's tweeting! I want her to figure out how she's going to get her former boss to stop activating the people who breaking into his house and causing members of Congress who are like family to me to receive death threats!"
Rye has been openly critical of Trump since he took office, and doesn't think the Republicans should be let off lightly after two and a half years of blindly following his far-right leadership.
"I don't give a flying damn about a tweet!" she continued. "I don't care about an Instagram post, I don't care about a book they write. It's too late, it's not enough, I'm sorry!"
Her comments come days after former White House communications director Anthony Scaramucci denounced Trump's political direction.
"He's off the rails," Mr. Scaramucci said in an interview on Monday. "And the honest people in the room know that he is crazy."
Last week, Scaramucci also weighed in on the President's disastrous trip to El Paso following the tragic mass shooting.
"The president didn't do well on the trip," Scaramucci said on MSNBC. "He'd probably be mad at somebody for saying that. Maybe he'll tweet something negative about somebody for saying he didn't do well on the trip."