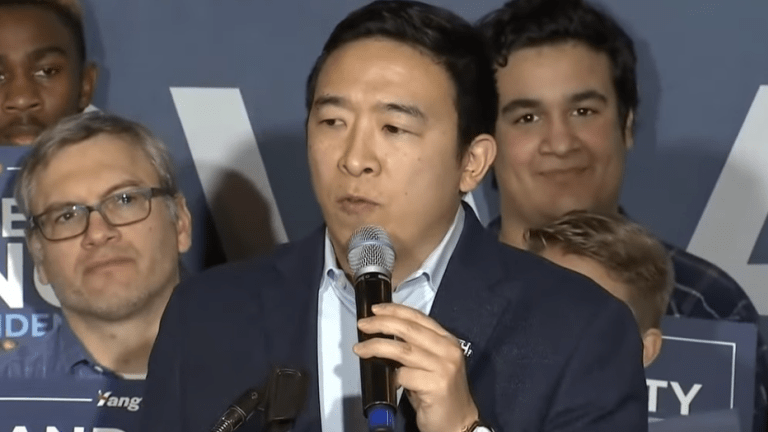 Andrew Yang drops out of the presidential race
Democratic presidential hopeful Andrew Yang has announced that he is suspending his campaign and dropping out of the presidential race.
The 45-year-old entrepreneur and first time presidential candidate's campaign centered on an American adult a universal basic income of $1,000 a month, but on Tuesday, he unexpectedly announced his exit.
"While there is great work left to be done, you know I am the math guy, and it is clear tonight from the numbers that we are not going to win this race," Yang told supporters in Manchester per CNN.
He continued: "I am not someone who wants to accept donations and support in a race that we will not win. And so, tonight I am announcing I am suspending my campaign for president.
"The Yang Gang has fundamentally shifted the direction of this country and transformed our politics, and we are only continuing to grow," Yang continued.
Yang's departure comes less than a month after Sen. Cory Booker suspended his own presidential campaign.
"Nearly one year ago, I got in the race for president because I believed to my core that the answer to the common pain Americans are feeling right now, the answer to Donald Trump's hatred and division, is to reignite our spirit of common purpose to take on our biggest challenges and build a more just and fair country for everyone," Booker said in an email to supporters. 
"I've always believed that. I still believe that. I'm proud I never compromised my faith in these principles during this campaign to score political points or tear down others."
"And maybe I'm stubborn, but I'll never abandon my faith in what we can accomplish when we join together," he continued. "I will carry this fight forward — I just won't be doing it as a candidate for president this year. Friend, it's with a full heart that I share this news — I've made the decision to suspend my campaign for president."