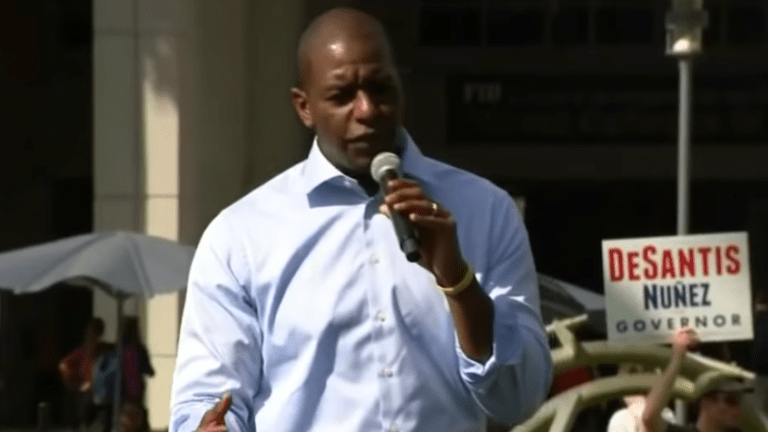 Andrew Gillum to enter rehab, withdraw from politics following Miami incident
Andrew Gillum, the former Tallahassee mayor who was the Democratic nominee for governor of Florida in 2018, has announced that he is entering rehab and will be walking away from politics following last week's drug scandal.
Gillum said in a statement that he would seek treatment for alcoholism.
The former politician was found in a Miami Beach hotel room last week after paramedics were called to the room to help another man who was suffering from a possible drug overdose.
"While I had too much to drink, I want to be clear that I have never used methamphetamines," Gillum, 40, said at the time. "I apologize to the people of Florida for the distraction this has caused for our movement."
Officers found three small plastic bags of what appeared to be crystal meth in the room at the Mondrian Hotel in Miami's South Beach. Gillum maintains that he did not use any methamphetamines - and that he got drunk after being in town for a friend's wedding. Officers found him vomiting in the bathroom when they arrived, referring to him as "inebriated."
"Since my race for governor ended, I fell into a depression that has led to alcohol abuse," he said, pledging to work to "heal fully and show up in the world as a more complete person."
He said he would be stepping down from "all public facing roles" at this time.
"I want to apologize to my family, friends and the people of Florida who have supported me and put their faith in me over the years," part of his statement read.