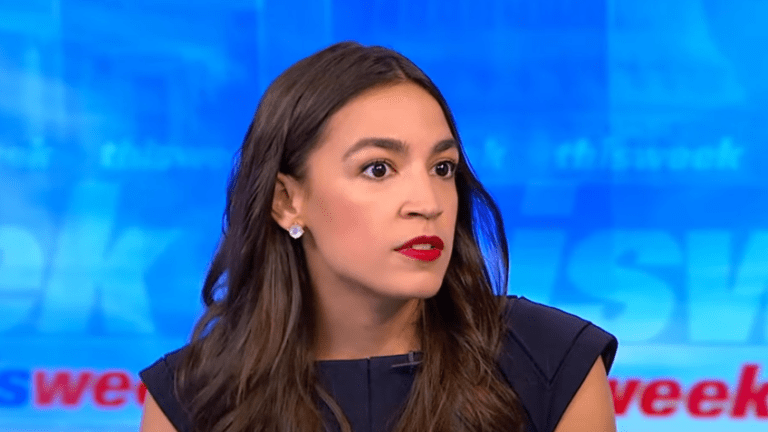 Amazon responds to AOC's claims they pay workers 'starvation wages'
Amazon has responded to claims Rep. Alexandria Ocasio-Cortez made against the company and their CEO Jeff Bezos for being a billionaire while his company pays its warehouse workers "starvation wages." 
"If that's the case and Jeff Bezos is still a billionaire, that's one thing," she said during an interview with 'This Week.'. But if Bezos' billionaire status is "predicated on paying people starvation wages and stripping them of the ability to access health care," then that's wrong, she said.
"And also, if his ability to be a billionaire is predicated on the fact that his workers are taking food stamps," the lawmaker said.
But Amazon has issued a statement refuting Ocasio-Cortez's claims:
"These allegations are absurd," Amazon said in a statement. "Amazon associates receive industry-leading pay starting at $15 an hour. ...Amazon pre-pays 95% of continuing education tuition costs through its Career Choice program for associates who want to pursue in-demand careers."
AOC responded to the statement via Twitter:
"If a person is working 40h/week & is paid so little that they need gov help to make ends meet, it's not the person that's a weight on our system – it's the company," she tweeted. "People need to be paid a living wage. We stand up to co's that rely on food stamps to make up for their low wages."
Amazon may be thriving under the Trump administration, but presidential candidate has hinted that he would be looking into large corporations if he is elected as president.
"I have nothing against Amazon, but no company pulling in billions of dollars of profits should pay a lower tax rate than firefighters and teachers. We need to reward work, not just wealth," he tweeted.