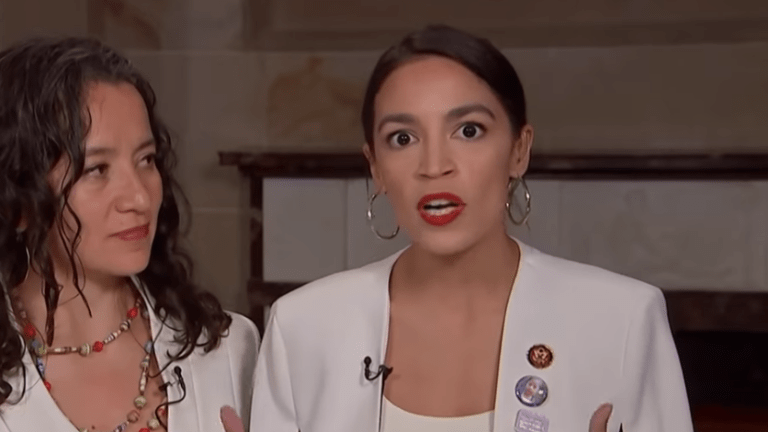 Alexandria Ocasio-Cortez responds to critics over SOTU reaction
Rep. Alexandria Ocasio-Cortez will not be apologizing for her response to president Trump's State of the Union address.
Ocasio-Cortez wore a pin with a picture of Jakelin Caal Maquin, the 7-year-old Guatemalan migrant girl who recently died in US Customs and Border Protection custody, to President Donald Trump's State of the Union. Her guest to the State of the Union was co-executive director of the Center for Popular Democracy Action Ana Maria Archila ho also wore the pin.
Ocasio-Cortez was seen looking very solemn as the president addressed the house, and was even referred to as looking "mean-spirited" during the night's event by Pulitzer Prize-winning writer Peggy Noonan.
"Why should I be 'spirited and warm' for this embarrassment of a #SOTU?," 
Ocasio-Cortez responded via her Twitter account.
"Tonight was an unsettling night for our country. The president failed to offer any plan, any vision at all, for our future. We're flying without a pilot. And I'm not here to comfort anyone about that fact."
Noonan tweeted:
"And good natured with the white jackets, who I see some on twitter are calling the straight jackets. AOC had a rare bad night, looking not spirited, warm and original as usual but sullen, teenaged and at a loss." 
The Democratic women were wearing white as a reminder that there are now 102 women in the House, which Democrats won control of in the November midterm elections. The white was also to honor the women's suffrage movement that led to the 19th Amendment in 1920 which secured women's right to vote.