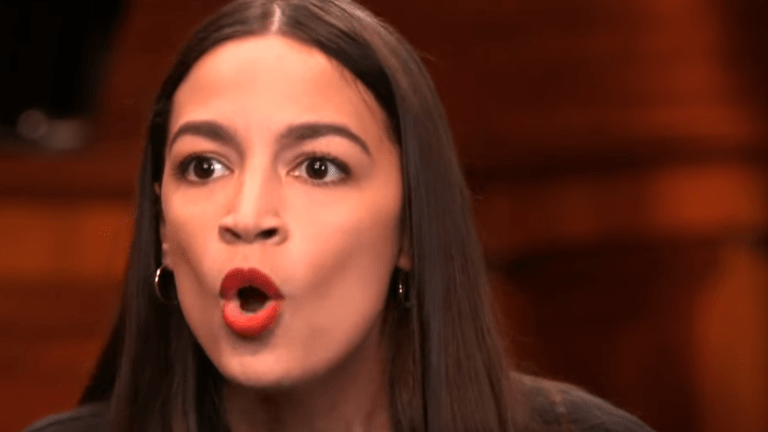 Alexandria Ocasio-Cortez on Iran drone strike: 'This is a War Crime'
Alexandria Ocasio-Cortez has called President Donald Trump's threat to target "52 Iranian sites" if the county retaliates against America after his drone strike Thursday in Baghdad, a "war crime."
"This is a war crime," AOC tweeted. "Threatening to target and kill innocent families, women, and children – which is what you're doing by targeting cultural sites – does not make you a 'tough guy.' It does not make you' strategic.' It makes you a monster."
On Thursday, Trump announced that he ordered a precision strike to "terminate" a top Iranian commander who was plotting "imminent and sinister attacks" on Americans. The president also added that the rash decision was one of deterrence rather than aggression.
"We took action last night to stop a war. We did not take action to start a war," Trump said in a statement from his Mar-a-Lago resort a day after a US drone strike on a Baghdad airport killed Qasem Soleimani.
The Pentagon said that it would deploy 3,500 additional troops to the Middle East after Iran vowed to exact "severe revenge" on the United States for the drone strike that killed Soleimani near the Baghdad airport. Over the weekend, thousands of Fort Bragg soldiers left the base to head to the Middle East.
Iran's Ayatollah Ali Khamenei has vowed vengeance for the killing of Soleimani.
"With his departure and with God's power, his work and path will not cease, and severe revenge awaits those criminals who have tainted their filthy hands with his blood and the blood of the other martyrs of last night's incident," said a statement released by Khamenei.