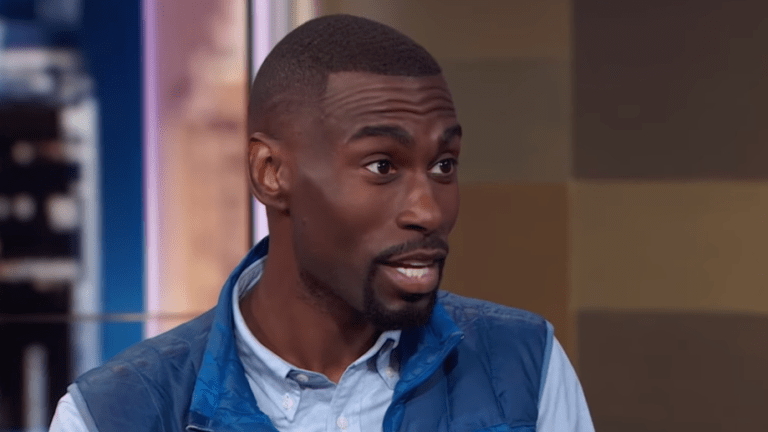 Activist DeRay Mckesson accuses Shaun King of being a "fraud"
Activist DeRay Mckesson has written a scathing open letter, accusing fellow activist Shaun King of mishandling funds meant to be used for support the families of victims of police brutality and social injustice.
"We never aim to replicate the power dynamic of the system we are up against — a system that embraces a devious lack of transparency, willingly sacrifices the vulnerable to protect itself, and replaces truth with convenient lies. Yet Shaun King has done just that," Mckesson wrote in a post published by Medium.
"It is important to note that Shaun's journalism has done some good by bringing attention to stories that may have gone under-reported or overlooked. But the person who paints your house before he steals your car has still committed theft," he continued.
The news comes after King responded to claims that he is a scammer, by releasing a 72-page report of "every single penny I've ever raised since."
"Last week Rihanna announced that I was being honored at her Diamond Ball," he wrote.
"And every day since, I've been called a scammer, a fraud, a thief, and a grifter – and not just by random trolls and conservatives, but by real people, who've said that I was "getting rich off of fundraising for families impacted by police brutality," that I was "stealing and scamming with our campaign to Flip the Senate," and that I am "stealing from gullible people who are just frightened in the age of Trump." All complete fabrications."
The report was authored by Tamika Mallory, Co-Chair of The Women's March and Co-Founder of Justice League NYC; Becky Bond, partner at The Social Practice; Tiffany Hawkins and Allan Boomer, financial experts with Momentum Advisors; Rob Smith, attorney and executive for The Justice Collaborative; David Mitrani, attorney for Sandler Reiff; and Lee Merritt, civil rights attorney — with the support of CPA and tax attorney Richard Bell.
Since that allegations, founding member's of King's news site, The North Star has been canceling their membership. King has been accused several times of misappropriating funds for his own personal gain.
He has denied all of the allegations against him.