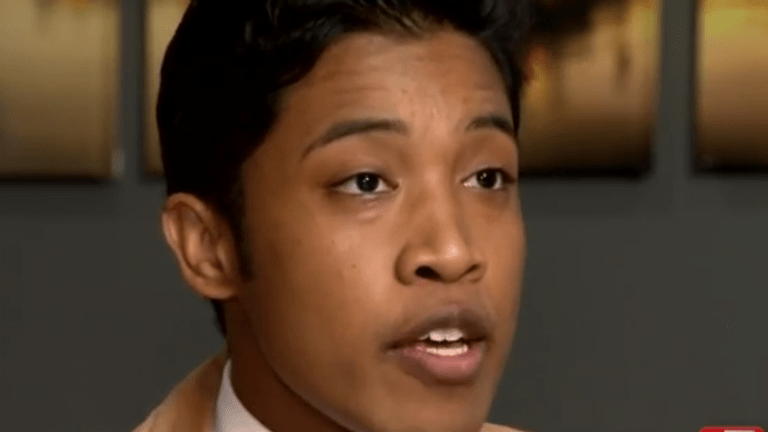 Activist claims that Tennessee's House Speaker's Office tried to frame him
A student activist has alleged that the House Speaker's office in Tennessee tried to frame him.
Justin Jones, 23, was charged with two counts of misdemeanor assault and one count of disorderly conduct after authorities say he threw a cup of coffee into an elevator, striking Casada and Rep. Debra Moody, R-Covington. Jones was later released after posting a $4,150 bond.
But now, questions are being raised as to whether Jones may have been framed by Tennessee House Speaker Glen Casada's office after he challenged them during a legislative session.
According to New Channel 5, all eyes are now on the speaker's $200,000-a-year chief of staff, Cade Cothren.
Nashville District Attorney General Glenn Funk has requested a special prosecutor investigate the case.
"This was an extreme form of retaliation where you are willing to lie to take away somebody's freedom," said Jones.
Casada was repeatedly the target of protests not only over voting rights issues, but also the legislature's refusal to remove the bust of Confederate Gen. Nathan Bedford Forrest from the state Capitol.
Jones was released on bond on the condition he have no contact with Casada and claims that he followed the no-contact order.
But in early March, Funk's office filed a motion to revoke Jones' bail, citing an email Jones had allegedly sent to Casada's chief of staff that was copied to the House Speaker, thus violating his bond conditions.
"It was a shock because it was my freedom," he said. "If this would have went through to revoke my bond, I would be in jail right now until my court date. So this is not something I take lightly." He denies sending the email.
The email provided as evidence by the office was dated Mar. 1, one day after the 'no-contact order' was issued, but Jones provided the original email which shows that the email was sent on Feb. 25th.
It appears that somebody had fraudulently changed the date on the email to frame Jones.
Since the allegations, leaked text messages where Cothren called Black people "idiots" and demanded that Tampa Bay quarterback Jameis Winston be called a "thug n*gger," have been leaked.