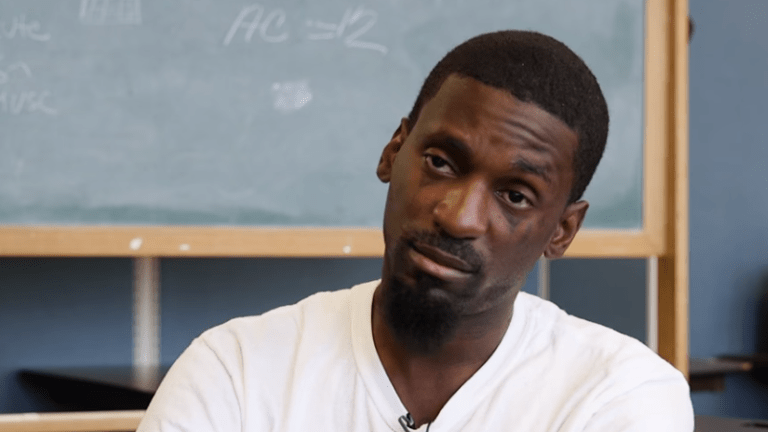 Activist Bruce Franks Jr talks Shaun King, Deray McKesson Feud: 'They could be working together'
Bruce Franks Jr., an activist who gained notoriety during the 2014 Ferguson riots has weighed in on the ongoing and very public feud between fellow activists Shaun King and Deray McKesson.
"It's kind of heartbreaking," Franks said during an interview on The Clay Cane Show. 'Cause you have two people, no matter how you break it down, how you look at them. You have two people that have big voices and big platforms all because of social justice fight that could be working together, that could be getting something done," he said. "I see two people who have influence going back and forth and creating this environment - this toxic environment that we already have to deal with, with the folks who are the oppressor."
The former state rep recently stepped down from his St. Louis-based seat, citing a need to deal with his anxiety and depression.
He continued, "Full disclosure, I've always had a great relationship with Shaun King. Now, that doesn't have anything to do with anybody else's relationship with Shaun King and whatever challenges they have with him. It's warranted and is valid if it's from them. But me, personally, I've always had a good relationship with him. DeRay is somebody who was in Ferguson."
Mckesson recently penned a scathing open letter, accusing King of mishandling funds meant to be used for support the families of victims of police brutality and social injustice.
"It is important to note that Shaun's journalism has done some good by bringing attention to stories that may have gone under-reported or overlooked. But the person who paints your house before he steals your car has still committed theft," he wrote.
He concluded, "When it comes to that backlash, some of it is deserved. But what I see is two people who could have a huge voice, wasting time and energy fighting each other when we still dying every day."
King has denied all allegations of fraud.
Listen to the interview clip below: