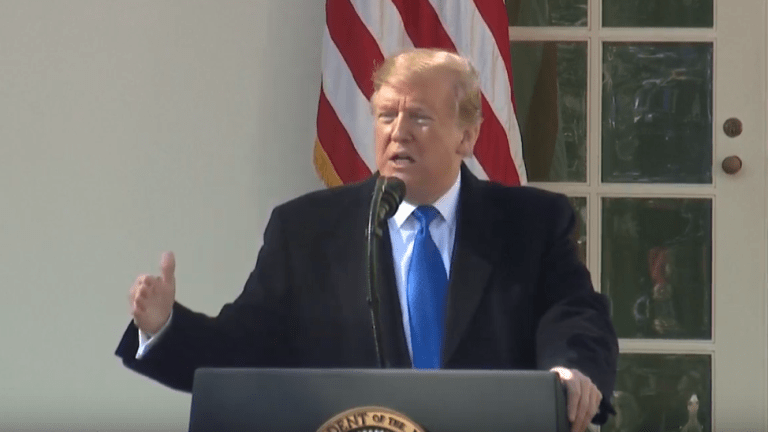 16 States file lawsuit over Trump's National Emergency declaration
Sixteen states have already filed lawsuits against president Trump's national emergency declaration over his southern border wall.
The states called Trump's declaration "unconstitutional" and are suing his administration, as he predicted.
"We will then be sued [...] We will possibly get another bad ruling, and then we'll get another bad ruling, and then we'll end up in the Supreme Court," Trump said of the national emergency. "And then, hopefully, we'll get a fair shake."
The states included in the suit are: California, Colorado, Connecticut, Delaware, Hawaii, Illinois, Maine, Maryland, Michigan, Minnesota, Nevada, New Jersey, New Mexico, New York, Oregon, and Virginia. 
 California's Attorney General, Xavier Becerra as the first to file a suit against the Trump administration:
"It's unfortunate that on Presidents Day, when we should be celebrating what our presidents have done for this country, that we're actually suing this president," Becerra told CBS. 
"But that's important because we're trying to make sure that in the future we respect what our presidents do. And that our presidents respect [that] they too like every American must abide by the law. No one is above the law in this country."
Trump declared the national emergency after Congress failed to approve his $5.7 billion in funding for the wall.
"Republicans in Congress, most of them at least, are abrogating their own responsibility," Becerra said. "This is their power that the president is usurping, the power of the purse, and yet they seem to be going along with the president."
More states are expected to follow suit.