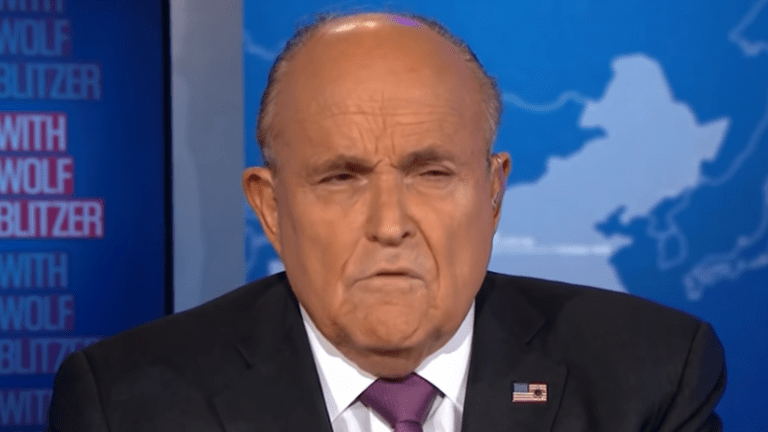 Giuliani associate claims tried to pressure Ukraine to investigate Bidens
A lawyer who is representing an associate of Rudy Giuliani has said that his client warned Ukrainian officials that the Trump administration would freeze military aid to Ukraine unless Kiev announced an investigation into former Vice President Joe Biden and his son.
Lev Parnas is planning to tell House Democrats that he traveled to Ukraine to warn top officials that military aid would witheld and that Pence would not attend Ukrainian President Volodymyr Zelensky's inauguration if the announcement not made, per The New York Times.
Last week, White House press secretary Stephanie Grisham doubled down on the claim that no quid pro quo existed relating to Ukraine.
"The transcripts that were released ... show exactly what the president has been saying all along, and that is that he did nothing wrong, and there was no quid pro quo," Grisham said on Fox Business Network.
"These transcripts are actually ... good for the president," she added.
Last month, the House approved procedures for an impeachment inquiry into President Trump's dealings with the Ukraine.
"Sadly, this is not any cause for any glee or comfort. This is something that is very solemn, that is prayerful," Pelosi said ahead of the vote. "I doubt anybody in this place, or anybody that you know comes to Congress to take the oath of office, comes to Congress to impeach the president of the United States, unless his actions are jeopardizing our honoring our oath of office."
Parnas is scheduled to testify this week as part of the House's impeachment inquiry.