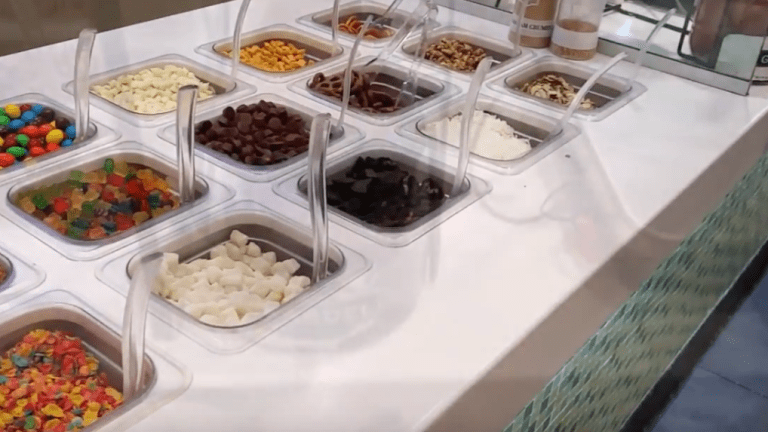 Yogurt Shop Calls Police on Black Air force Veteran
For Sitting In The Store...
Last week, Air Force veteran Byron Ragland had the cops called on him by a yogurt shop as he was overseeing a visitation.
Ragland, 31, is both a court-appointed special advocate and a visitation supervisor. His job is to oversee meetings between kids and the parents who have lost custody of them. He was overseeing the visitation of a mother and her 12-year-old child and drove to the yogurt spot as the child wanted ice cream. He was then shocked to see two policemen turn up and request that he leave after spending 30 minutes in the store.
"They asked me to leave," Ragland told the Seattle Times. "They asked for my ID. They told me the manager had been watching me and wanted me to move along."
Ragland did move along.
The store owner, Ramon Cruz, called 911 because Ragland had not bought anything and was sitting there, making people uncomfortable. The owner, who was not even in the store, had made the call on behalf of two store employees - two white females.
"They're kind of scared because he looks suspicious... All he does is look at his phone, look at them, look at his phone, look at them." Ragland went on to describe what Ragland looked like. 
The owner denies that the store racially profiled Ragland. He claimed that as he is Asian, he knows what it's like.
"You listen to that 911 call. He says right in there that I'm not doing anything," Ragland told ST. "But that's all it takes in America — for you to be black, and to be somewhere you're not supposed to be. And where you're supposed to be is not up to you. It's up to somebody else's opinion."
After the story went public, the owner took to Facebook to take full responsibility for his actions and says he wanted Ragland's number to personally apologize for the incident.
But readers were not here for the weak apology.
"In your non-apology you neglected to mention why he was suspicious, or what he was doing wrong. You said it was other incidents at another store that caused it. I'm worried about the fires in California, it doesn't mean I'm running around throwing buckets of water on people when they light a candle. So...no, you are actually NOT taking responsibility for your actions. Oh, and you lied so there's that," one local wrote.
"Dude you said you were watching camera from home ... you said he looked African American.. how you gonna lie like this," said another. 
Cruz appears to have lost at least one customer who said: 
"I love your product and was a regular customer. I came in at least once a week. I'm really disappointed by this incident because I cannot in good conscience continue to patronize your business.
I waited for your response before coming to this conclusion. If you had admitted that you and your employees profiled this man and had offered actions you were taking to prevent this from happening again I would have been satisfied you understood the nature of what happened here. Instead you offered a non-apology in which you blatantly lied about knowing the man's race. You couldn't have described his race in the 911 call if things were as you say. What this tells me is you are not sorry about how you treated this man but only that the public now knows what was done. Definitely not the sort of business that gets my money. Shame on you and your employees.
Ragland was actually there doing his job. This is yet another example of #livingwhileblack.
We can now add "sitting in a yogurt shop" to the list of things we cannot do without having the police called on us.