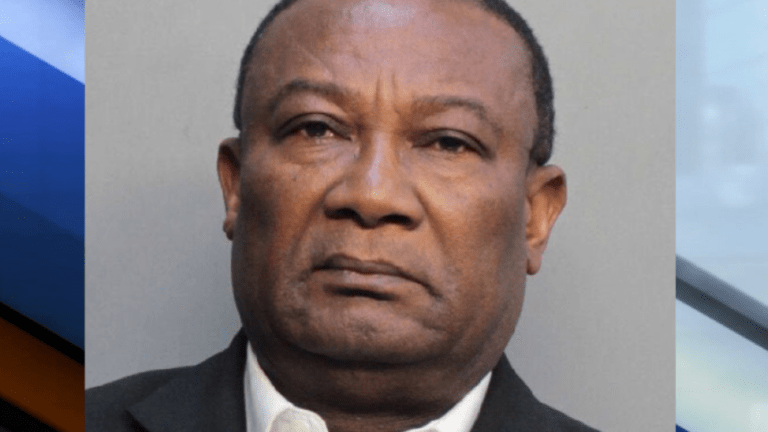 Woman told she was 'touched by God' after rape by Catholic Priest
A woman who was reportedly raped by a Catholic Priest was told that she was "touched by God" following the incident.
"I just remember waking up in his room...I woke up in the bed. I was scared, because I didn't know what was going on. He hugged me and said that everything was okay. That nothing bad happened," the woman told Miami-Dade Detective Humberto Tabares. She then quickly put on her clothes fled the property.
She confronted the priest at church the following week but he deflected. Weeks later, she opened up to senior clergyman Silverio Rueda about the traumatic incident.
"He told me that things happen, and they happen for a reason, and that I was — that I was touched by God," she told the authorities.
"If I was touched by God, and that I was blessed, and that if I said anything, I could be hurting the church. And with his hand, he made a sign across his mouth saying to, quote, close my mouth."
Jean-Claude Jean-Philippe of Homestead, Florida was arrested back in March after being accused of drugging and sexually assaulted the woman.
Jean-Phillipe, 64, is charged with sexual battery on a victim who was physically incapacitated. He was held at Turner Guilford Knight Correctional Center and is out on $10,000 bond.
The Archdiocese of Miami released the following statement about the crime:
"On March 4,2019 the Archdiocese of Miami received a complaint regarding inappropriate behavior by Fr. Jean-Philippe; following a meeting with ADOM officials later that day, the alleged victim was directed to report the incident to the police. Following its Safe Environment policy, the ADOM has offered the alleged victim pastoral and psychological counseling. 
"Father Jean-Philippe, a religious order priest, is a member of the Congregation of Priests of the Mission, also known as Vincentians. 
"Effective immediately, Archbishop Thomas Wenski has removed Fr. Jean-Philippe from Sacred Heart Catholic Church, placing him on administrative leave. The Archdiocese of Miami continues to fully cooperate with law enforcement as this allegation against Father Jean-Philippe continues to be investigated."