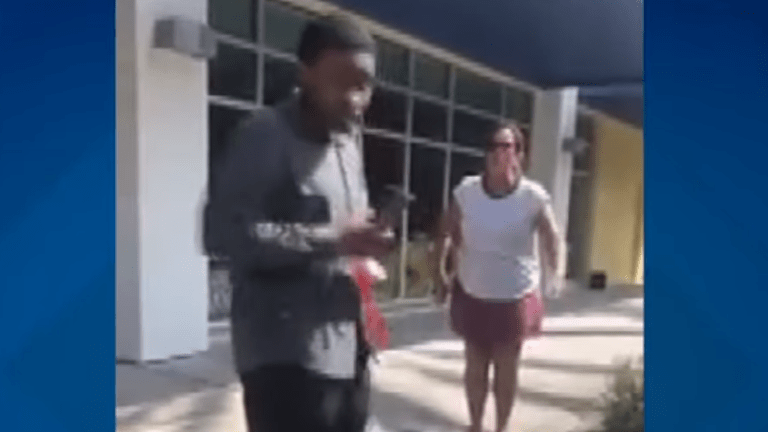 Woman fires N-word at Black teen over dropped gum wrapper
A white woman has gone viral after she was captured on camera, hurling a racial slur at a Black teen over a dropped gum wrapper.
Over the weekend, Barry Henry and his family left their church in St. Petersburg and were walking toward their vehicle when an unidentified white woman began yelling at him after he dropped a gum wrapper on to the ground.
"Don't even act like that. Pick it up! Find it. Get down on your knees and find it," she is heard screaming. "No count, little n*ggers. That's how you are are, all y'all — no count, f*cking n*ggers."
Barry's cousin Daymond Mabry then pulled out his cellphone and began recording the incident.
Tykeshia Henry-Burch says that at first, she thought the rant against her 14-year-old son was just a joke.
"Did you make this up?" she said she asked her son. "How did you get this on video?"
Her son then informed her that he was not making it up and asked her to call his grandma to confirm the incident.
"I was livid," she told the Tampa Bay Times. "I really couldn't even process it. I was literally shocked."
Henry bought a pack of Extra gum from a FedEx store earlier. As he was leaving, he removed a piece from the package and threw the wrapper to the ground. He said told the news outlet that he meant to pick it up, but he did not get a chance to as the woman had already begun her offensive tirade against the teen.
Watch the racist rant below.