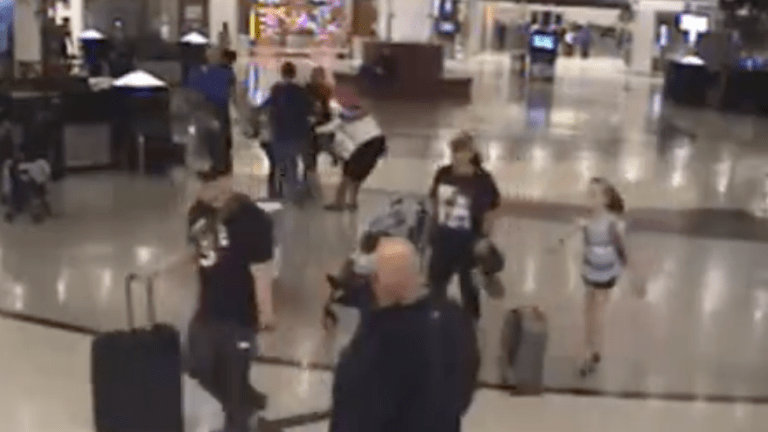 Woman Attempts Child Kidnapping at Atlanta Airport
A woman attempted to kidnap a mother's young child at an Atlanta airport. Surveillance video shows a woman approaching the family, while grabbing one of the children shortly after.
The woman Ester Daniels, tried to run away with a child in the stroller, but was stopped by the mother. Daniels is then seen trying to run off with one of the other children when the mother's husband hears her screams and comes running.
Bystanders watch in confusion as Daniels leaves as quickly as she came. Security at Hartsfield-Jackson Atlanta International Airport apprehended Daniels when she physically charged at a nearby family. 
The police reported her erratic state and handcuffed her to the ground before taking her away. Daniels has since been charged with kidnapping and obstruction.