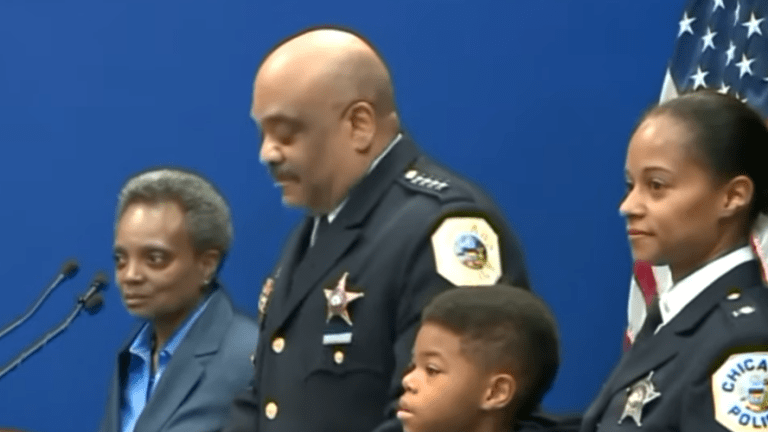 Woman allegedly out drinking with Eddie Johnson accused of deleting evidence from cellphone
The woman who was reportedly out drinking with then-Chicago police Superintendent Eddie Johnson the night he was found asleep in his car, has been accused of deleting evidence by removing a sim card.
"The accused officer is alleged to have removed a SIM card from a cell phone that was requested as evidence by the OIG," the document reads. 
Johnson was found asleep in a running vehicle near his South Side Chicago home after a late weeknight out in mid-October. The female officer in question was reportedly a member of Johnson's security detail at the time of the incident.
Chicago Mayor Lori Lightfoot sensationally fired Johnson just weeks ahead of his retirement, accusing him of lying to her about the incident.
"It has become clear that Mr. Johnson engaged in a series of actions that are intolerable for any leader in a position of trust, particularly the head of the Chicago Police Department," she said in a news conference. "Mr. Johnson failed the hardworking members of the Chicago Police Department, he intentionally misled the people of Chicago, and he intentionally misled me. None of that is acceptable."
Lightfoot stated that Johnson's actions on the night of Oct. 16 and the morning of Oct. 17 demonstrated "a series of ethical lapses and flawed decision making," she said.
Johnson then issued a statement denying that he had been deceptive but did cop to making "a poor decision and had a lapse of judgment" on the night in question.
"That was a mistake and I know that," the statement reads. "I have no interest in fighting a battle for my reputation with those that want to question it now."