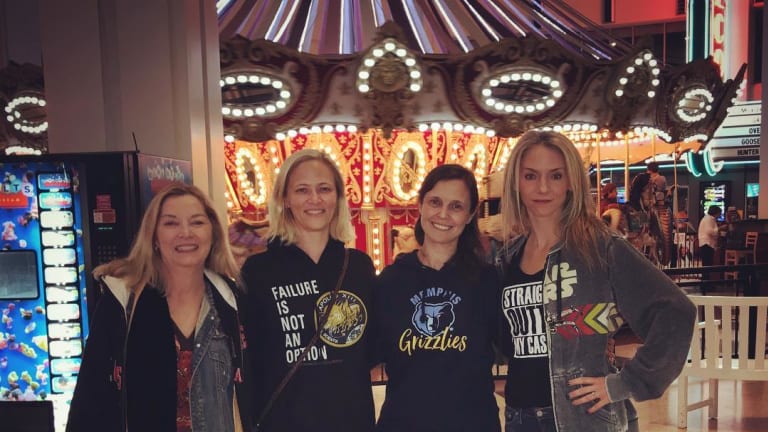 White Women Don Hoodies to Prove Tennessee Mall's Policy Targets Blacks
They Were NOT Arrested.
Four white women went to a Tennessee mall, where a Black teen was arrested last month, to prove that the policy targeted Black shoppers.
The news of the teenager's arrest went viral after former reporters, Kevin McKenzie, was arrested for recording police escorting four black men outside Wolfchase Galleria for wearing hooded sweatshirts before arresting one of them.
The four white women decided to put the mall's policy to the test, and each wore a hoodie around the mall, pulling them over their heads.
"We four white women walked more than a mile through the Wolfchase Galleria wearing our hoodies and our privilege, just to see what would happen. This is the same mall where several young black men were recently kicked out, roughed up, and/or arrested for allegedly violating an unposted no-hoodie policy, and a bystander was also arrested for documenting the injustice with his smartphone.

Sometimes our hoods were up, sometimes our hoods were down. If a security guard spotted us with our hoods up, they very politely asked us to take them down. One guard said it was because they need to be able to identify everybody's faces. So we said, "Sure," took them down, walked on, and put the hoods back up a bit later. Repeat. No threats. Point made.

We saw people wearing baseball caps. Those caps cover faces more than hoods do. We didn't witness anyone being asked to remove a cap.

I respect law enforcement. And mall cops. But there's no question that some members of our community are constantly harassed and traumatized where those with less melanin are given a pass. We must do better," Shannon Arthur wrote in a Facebook post.
"For reasons I didn't hear, one young man in what appeared to be a nylon blue and white jacket with a hood that was not on his head was handcuffed by a Memphis officer and led away as my video rolled," McKenzie said at the time. "That's when a black sheriff's deputy approached me and told me I also was breaking the mall's rules."
McKenzie, was also was issued a misdemeanor citation. The white women were asked to take the hoodies off their heads but not asked to leave the mall. They were spoken to politely and with respect.
The Wolfchase mall has not released a new statement addressing the policy.