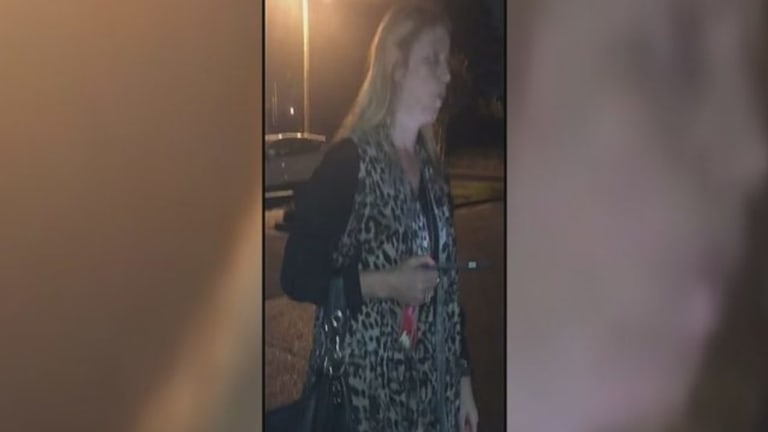 White Woman Fired After Video Of Her Harassing Two Black Women Goes Viral
Another day, another racist white person fired for being openly racist in public. This time, the event took place in Charlotte, NC, where a white woman was filmed harassing two Black women outside of an apartment complex.
In the video, the white woman, who has since been identified as Susan J. Westwood, can be seen approaching Chele Garris and her sister as they waited outside the Camden Fairview Apartments in South Park for roadside assistance. The obviously intoxicated woman before asking the sisters a slew of questions "Do you live here?"
"I'm white … and I make $125,000 a year and I want to make sure that you're all up in here."
Despite being asked to be left alone by the Garris sisters, who told the woman that they were harassing her, she continued to hurl abuse at them.
"Is your boyfriend here? Is your baby daddy here? Nobody cares, I'm white, and I'm hot," she continues. "You're hanging around in a place you don't belong."
The videos were uploaded onto Facebook this Friday and have since gone viral. As many weighed in on Westwood's outrageous behavior, the backlash also caught the attention of her employer, Spectrum Enterprises. The company swiftly released the following statement to WSOC-TV.
"The incident recorded in Charlotte is a blatant violation of Charter's code of conduct and clearly disregards the company's commitment to inclusion and respectful behavior," it said. "As such, Ms. Westwood's employment with the company has been terminated, effective immediately."
According to the Charlotte Observer, Westwood warrants have been issued but not served. A Charlotte-Mecklenburg Police Department spokesperson revealed that two counts of communicating threats and two counts of simple assault have been filed against her.
Well, there goes "bye" to her $125,000 a year job.
Back in July, a Californian woman was been fired from her job for yelling racial slurs at a Black couple on an interstate freeway. The couple, Marshaunte Farris and Shamiek Sheppard filmed the incident before posting her rant on Twitter. Twitter then quickly identified the woman and her place of employment - a financial services company, who relieved her of her service.
"The behaviour reflected in the video is completely inconsistent with our values and the individual involved is no longer employed by the firm," a representative from the company told KRON4.
Even in Trump's America, it doesn't pay to be racist.