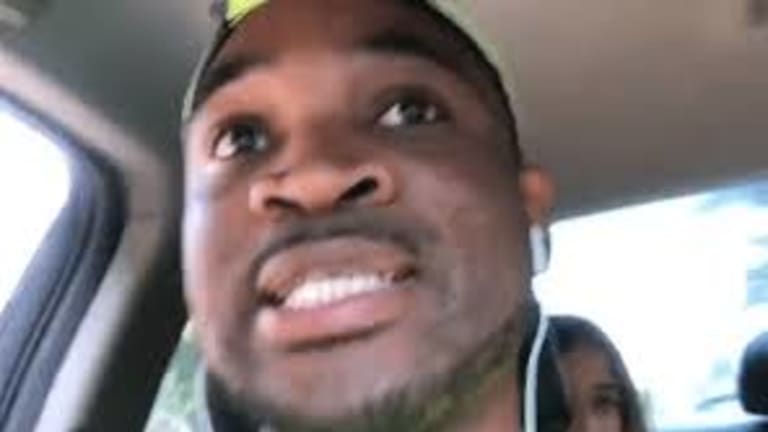 White Woman Calls Cops On Black Babysitter #LivingWhileBlack
The list of tasks Black people can do without getting arrested is getting shorter by the day. Whether it's sitting in a Starbucks waiting for a business colleague or a child selling lemonade to raise money for a trip to Disney World, in 2018, these reasons all warrant a call to the cops.
In Atlanta, Ga, Corey Lewis found out the hard way when he agreed to babysit two white children, 6-year-old Nicholas, and 10-year-old Addison. On Sunday, during his work hours, he decided to take the kids to a Walmart in Marietta to grab some food at the in-store Subway and to a gas station to fill up his tank. While he was going about his errands, a woman who had been following them, approached him and demanded to speak to the children. Lewis refused to allow the stranger to converse with the children and drove to his mother's house, the strange white woman still in pursuit.
Lewis knows the old story. To protect himself, he recorded the event via Facebook live. In the videos, we can see a Cobb County police officer pull up outside the home as Lewis and the two children wait in the car. The woman is also sat in her car down the street.
The officer can be heard asking the children several times is they're OK. The kids confirmed that they were OK and told the officer that "this lady started following us." Mr. Lewis' mother was also seen in the footage speaking to the officer and explaining his job. The officer seemed to relax at this point and appeared to be embarrassed by the encounter.
Speaking to GMA, Lewis and the parents David Parker and Dana Mango were out to dinner when the incident took place. After receiving a missed call from Lewis, they called back and were startled to hear a police officer on the other end of the line.
"The police officer was trying to explain that he was there with my kids and that they were OK, but he wanted to confirm that I had given permission to Mr. Lewis to be with them," she said.
"It truly took me several minutes to believe that it was real. I was just in a state of disbelief.
"I think he was embarrassed. He saw what was happening pretty quickly, and after he spoke to me and confirmed that everything was all right, he let them go," she said.
According to the New York Times, Mr. Lewis owns a business in Marietta, Inspired By Lewis, in which he takes care of children five days a week. His work is part of the youth mentoring program he created three years ago and that his clientele is mainly white.
This has been the first time that he'd encountered any problems of this kind. Following the incident, Mango told GMA that her kids loved their time with Lewis and were eager for him to babysit him again.
It's such a shame that in 2018 the Black community have to live this reality every day. Is common sense dead?