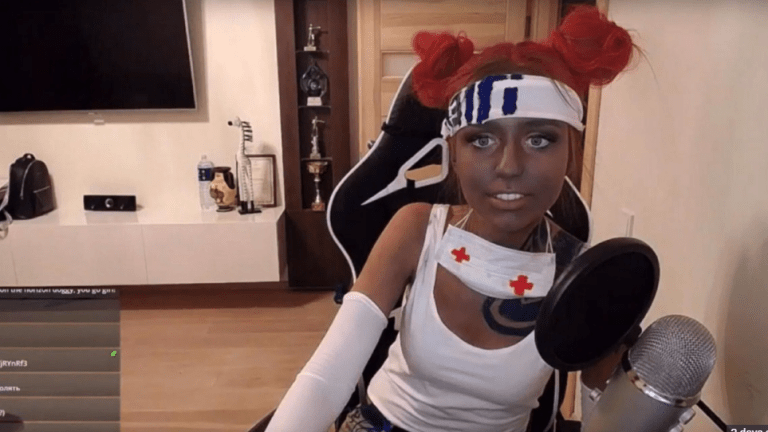 White user banned from Twitch over blackface cosplay
Gaming site Twitch has reportedly banned one of its white users after she hopped on the streaming platform rocking full blackface.
Karina "Karupups" Martsinkevich was streaming herself preparing her Lifeline cosplay in Twitch's 'Just Chatting.' Roughly 160 users watched her get ready. Martsinkevich had dyed her hair as well as a white shirt and surgical mask, then applied a dark foundation to her face to mimic Lifeline's appearance. 
"On my stream, I wanted to show the viewers, how hard is to prepare for a cosplay, how much time the make up, costume and another details can take," Martsinkevich said in an email to Kotaku.
According to Russian news outlet, Cybersport, the ban is for 30 days because of "incitement to hatred towards a person or a group of people."
Martsinkevich defended herself on her Twitter account, denying any intentional wrongdoing:
"My cosplay didn't meant [sic] to be painful for anyone," she wrote. "Please let me highlight that it was just for fun, I just wanted to change into my favorite Legend from the game."
But many other gamers felt like the blackface costume was offensive and scolded her for her ignorance.
"Some people dont seem to understand why painting your skin darker is wrong," one user rote. "Being black isnt a costume you can wear when you want. At the end of the day, you can wash off your face paint and never have to deal with anything that real POC people have to deal with... 🤷🏽‍♀️"
When will they learn that blackface is never okay?...