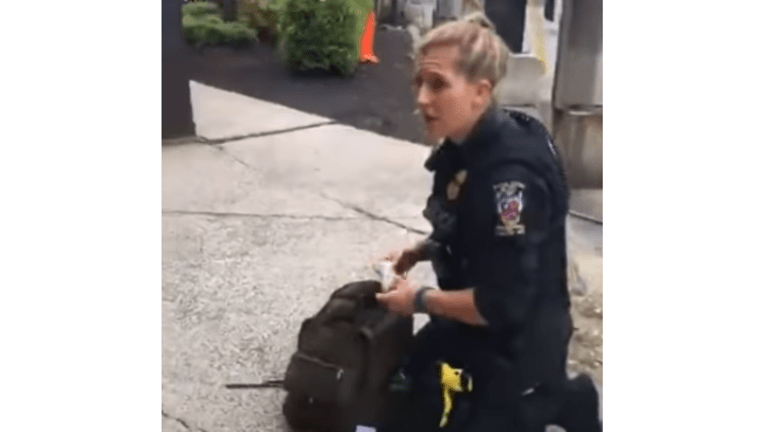 White officer caught on body cam calling Black man the 'N-Word'
An investigation has been launched after a white female police officer was caught on body cam calling a Black man the 'n-word.'
The officer was investigating four Black men in Silver Spring, Maryland. The police department has released a redacted version of the incident on YouTube.
The officers were responding to a trespassing call at a local McDonald's on May 5. Several police officers responded to the call, and the female officer told them that the increased numbers would help move the search along.
"You wanna get out of here fast, right? Y'all n*ggers been trying to something," she said.
One of the men then calls her our for using the racial slur. The officer then replies - "No, those were your words."
She also said that she would use the slur even if she "didn't have that badge on." She then laughed, adding "I would still say it because I was repeating your words."
The Montgomery County Department of Police released a statement saying that the video and officers involved are being investigated by Internal Affairs:
"The matter brought to our attention today is disturbing and contrary to our department's values and our overarching mission to fairly and impartially serve our community. The statements observed on the social media video clip are contrary to our extensive training curriculum that include implicit bias training and other training programs to ensure fair, unbiased, and non-discriminatory policing in our community," the statement reads.
"We sincerely regret the disturbing nature of this video. We understand the pain such language causes the entire community. Our commitment to having open and honest communication with the community and providing transparent police service persists. As part of our commitment to accountability and transparency, we are releasing both the social media video and the body worn camera footage of the involved officer for all to view."