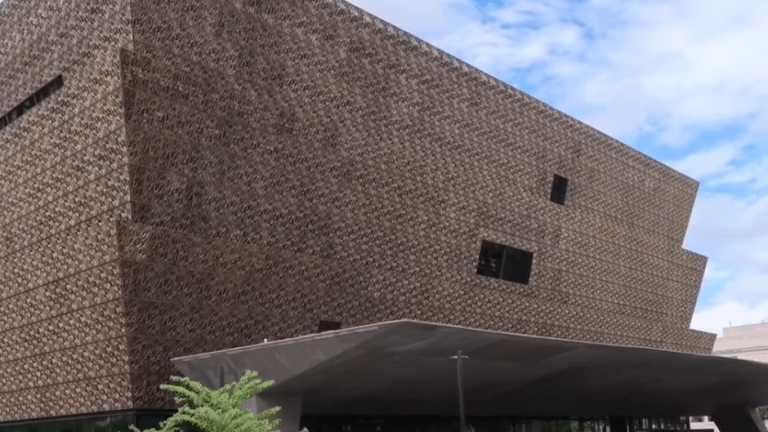 White middle school student spat on Black patron at the African American History Museum
A white student on a middle school trip to Washington, DC, reportedly spat on a Black patron during a recent trip to the Smithsonian's National Museum of African American History and Culture on Friday.
The students' class was promptly escorted out of the venue.
The male student, who attends the Shelton Intermediate School in Connecticut allegedly spat off a balcony and hit the person below, according to principal Dina Marks, who was accompanying the students.
"It was an act of stupidity, disinterest, & immaturity, completely inappropriate, " she tweeted Saturday, "but I believe, not racially motivated against that person. Our kids are not bad people," she wrote. "We are all pretty sad tonight."
According to BuzzFeed News, Chris Clouet, the superintendent of Shelton Public Schools, announced the incident via Facebook.
"This is now, regrettably, a pattern of behavior that is disrespectful and does not serve anyone well — including the student who acted inappropriately and embarrassed himself and his school," Clouet said after explaining that the children had been thrown out of the museum.
Clouet, he then encouraged parents to speak to their children "in an age-appropriate manner about our expectation of how we treat people: Black or White, elder or young, or anyone, a child (or adult!) may perceive as being different."
Greg Johnson, President of the Ansonia/Valley branch of the Connecticut NAACP was upset over the incident: "That's an assault. It's spewing hate."
"I stood before the superintendent and his superiors at the Board of Education not even two weeks ago pleading for them to hold these young folks accountable for these behaviors because this is the manifestation of what will happen if they don't," he said.