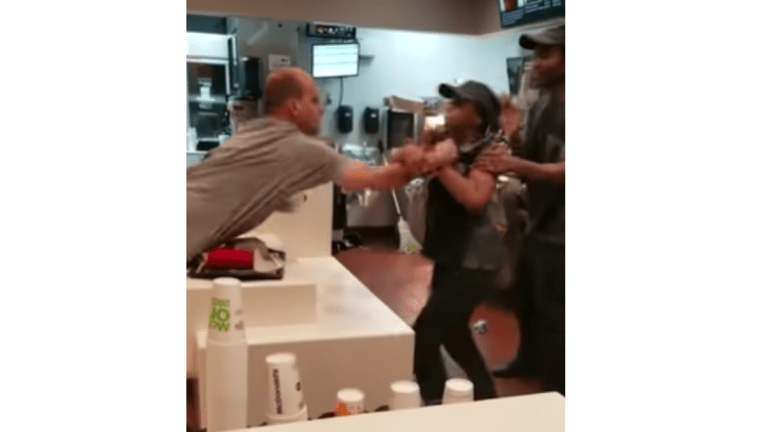 White man who attacked female Black McDonalds employee given jail time
The Florida man who went viral after he physically attacked a Black female McDonald's employee has been given jail time.
40-year-old Daniel Willis Taylor was given 60 days behind bars and he was ordered to stay away from the restaurant and the workers he attacked in an incident caught on video. 
The Pinellas County judge credited Taylor with the 58 days in jail he already served according to the Associated Press and ordered him to pay a $1,000 fine.
The incident took place at a McDonald's restaurant in St. Petersburg, FL. The two are seen engaged in a verbal altercation before Taylor assaults the Black employee, 20-year-old Yasmine James by grabbing her shirt.
She then proceeds to deliver several swift blows to Taylor's head, until he finally lets go of her shirt. James is then asked to go home.
Taylor can then be heard yelling:
"I want her ass fired right now," and "I was just asking you a f*cking question, b*tch." He then threatened to call the cops on her.
James told him that he will be going to jail as he put his hands on her first. which he did as the crystal clear footage shows. Viewers were outraged that the store manager did not stand up for his staff member and as criticized for trying to placate Taylor who was clearly in the wrong.
The video of the assault went viral with many calling for James' manager to be let go for not defending his staff member.