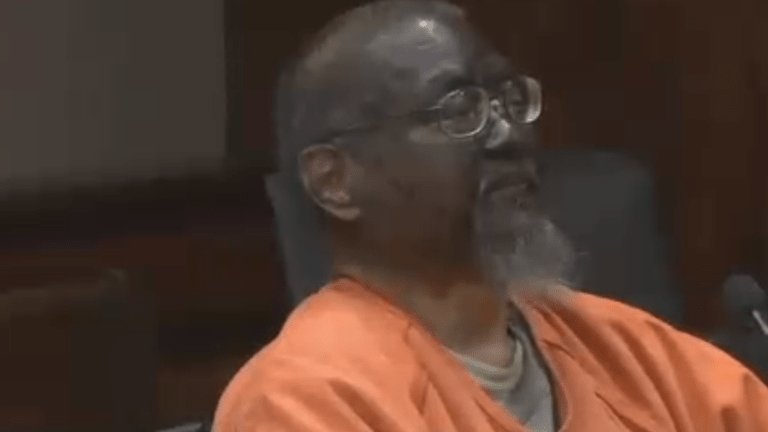 White Man Attends Court in 'Blackface' for Life Sentencing
A white man turned up to court in full Blackface to be sentenced for a road rage incident, in which he stabbed three people.
Mark Char, an Oahu, Hawaii native, was found guilty in March of 3 counts of attempted murder after he stabbed three people in 2016. A driver, a passenger, and an uninvolved third-party driver were all attacked during Char's violent spree.
According to KGMB-TV, one of the victims was stabbed five times and was hospitalized in critical condition after the stabbing.
Char claims he is being treated like a Black man.
"Now this kangaroo court is giving me a life sentence for me trying to protect and defend myself against the attack from three guys, in essence treating me like a black man," said Char before he was sentenced.
He continued:
"I prepared myself to play my part in your kangaroo court — treating me like a black man, so today I'm going to be a black man."
"If you look in the mirror, Mr. Char, you're not gonna see a black person," said Judge Todd Eddins per KITV. "You're gonna see a menace. You're gonna see a menace to society."
Char reportedly used a permanent black marker to blacken his face.
"The way it came across to me was 'this is how you're supposed to treat black folks like this not me,'" UH Law Professor Kenneth Lawson told KITV.
"To allow that proceeding to happen as if that man isn't sitting there with blackface on, to me it's reprehensible. I know we don't have a large black population n Hawaii but I wouldn't let a client come in and mock any race."