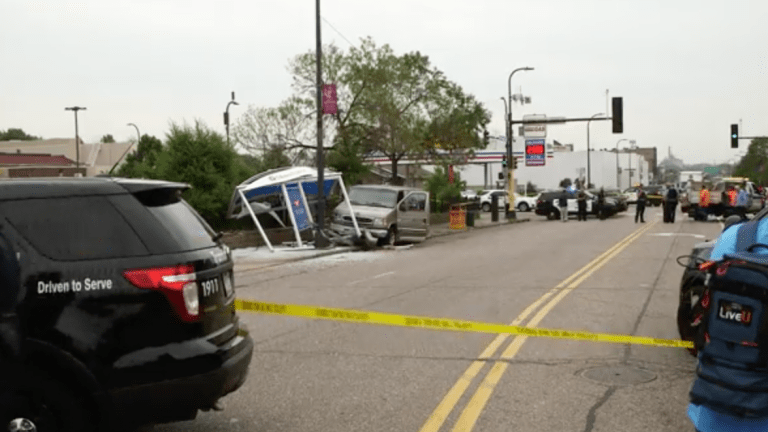 White Driver Who Ran Over 6 Black Pedestrians Released from Custody
A viral video captured on a man's phone shows the horrifying result of a van crashed into a bus stop. The elderly driver, who is suspected of intentionally driving into black pedestrians, was released from custody this morning.
Six people have been hurt, including three who are critically injured after an 83 year old white man ran his van into a bus stop. The crash happened at a busy intersection in north Minneapolis Tuesday morning.
According to witnesses, the driver hit the side mirror of the bus twice, before backing up and driving straight into the bus shelter covering, where people were unloading.
The crashed shocked nearby witnesses. A bystander told media outlets that this was a "traumatic event impacting a very fragile group of people who congregate at that bus stop for a sense of community."
The victims, all black men were taken to North Memorial Medical Center for treatment. All but one remain hospitalized.
Many are wondering why the driver was released so quickly after the incident, when the investigation is still ongoing. Especially since it is speculated that the crash was intentional and racially-driven.
A witness from someone's phone recording stated the driver purposefully ran over those specific men after they "took his money." Bystanders recalled seeing the van circle the block several times before running into the bus once it stopped.
"He didn't look worried and he showed no remorse," witness Shauntae Cosby relayed of the driver's reaction after he crashed into the .