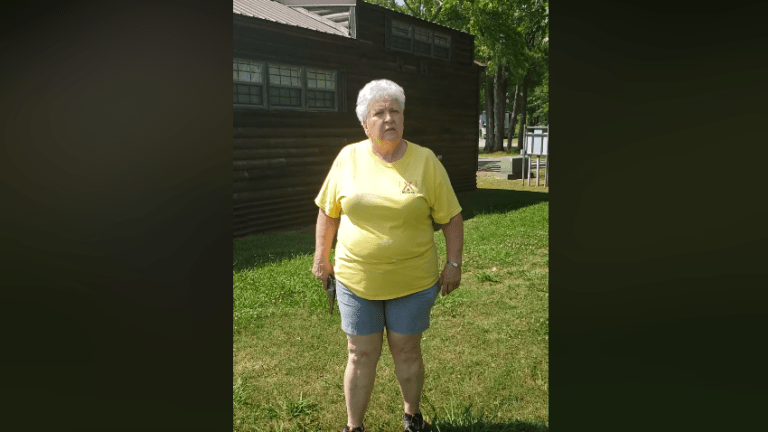 White campground manager pulls gun on Black couple enjoying picnic by a lake
#PicnicWhileBlack
A white woman has gone viral after she was filmed pulling a gun on a Black couple who were enjoying a picnic by the Oktibbeha County Lake with their dog.
The campground manager confronted the couple about whether they had acquired a reservation before camping out on the spot.
"She jumped out and the gun was pointed at me, my husband, and our dog. It was just pointing at us. One finger was on the trigger and one finger was on the lever of the revolver," said Jessica Richardson told WCBI.
Richardson then pulled out her phone and began filming.
"She was just like, 'get, get, you don't belong here, you don't belong here, you don't belong here,'" said Richardson.
"Today was a beautiful day so my husband (who's a vet), our 2 year old dog, and myself, decided to Google a lake to visit and have a picnic. We found a lake located in starkville, ms and decided to visit. Not five mins later a truck pulls up and a white lady screams at us, she then jumps out of her truck with a Gun. And proceeded to point it at the 3 of us, simply because we didnt make reservations," Richardson wrote on a Facebook post she uploaded after the confrontation.
"After leaving my husband stopped by the office and talked with her husband (they're the property managers). The husband tells my husband that reservations aren't needed for the lake. This happened In Starkville,Ms," she concluded the post.
A spokesman for Kampgrounds of America, a chain that oversees hundreds of commercial campgrounds nationwide, told The Washington Post on Tuesday that the property manager for the Starkville location had been fired.