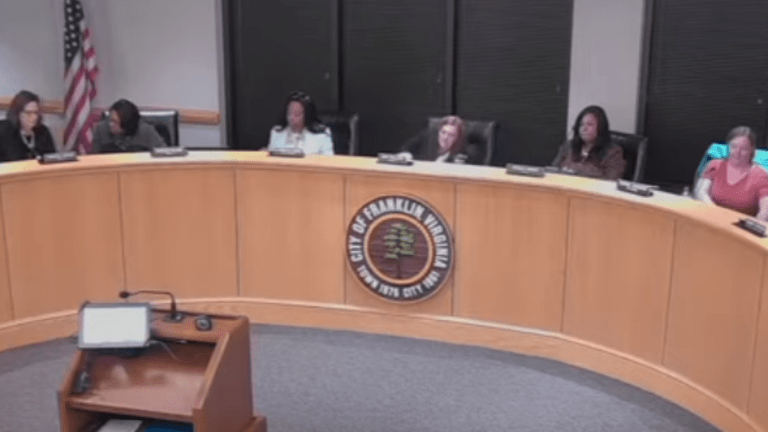 Virginia school board votes against banning Confederate clothing
A Virginia school board has voted against a dress code ban on clothing showing the Confederate flag.
The board voted on the issue, ignoring protests from their sole Black board member, Penny Blue, and The Franklin County School Board in Rocky Mount, Virginia, voted 7-1 against formally writing a ban on the Confederate flag into the dress code
"In Franklin County, we do not have any documented cases of a substantial disruption caused by the Confederate flag; therefore it would not be appropriate to ban the Confederate flag and violate a student's First Amendment rights. Should it become a problem in the future, we would consider a ban," Julie Nix, chair of the Franklin County School Board, told TODAY.
"When we see the Confederate flag, that tells us, 'Do not enter. We are not welcome,'" Blue told TODAY. "It means the N-word, rape, lynchings, all of those things. The Confederate flag is used for white supremacy."
Blue says that she will continue to fight against the decision. "I am not through until I get this done," she said.
Just eight percent of the residents of the county are African American compared to the 87 percent of the Franklin County population that is caucasian.
Franklin County Schools Superintendent Dr. Mark Church says the confederate flag can't be banned without "significant disruption to the school day," like a physical or verbal altercation, or a student leaving the school due to being offended by the symbol, per ABC 13.
"I don't like it. I wish students wouldn't wear it," Dr. Church said.