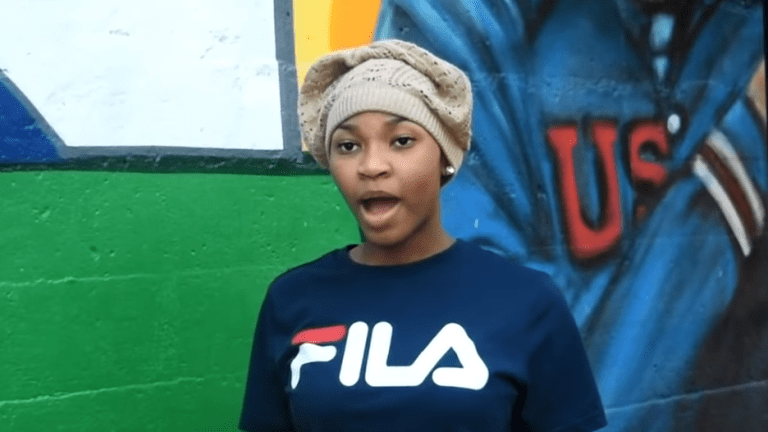 Virginia officer reportedly told Black middle schoolers 'you're mine' when they turn 18
A Virginia police officer is catching heat after a video of him reportedly telling a group of Black middle schoolers "you're mine" once they turn 18.
In the cellphone footage, the Richmond officer can be heard saying: "Wait until your asses turn 18, then you're mine," has sparked an investigation.
A spokesman for the Richmond Police Department told NBC News that they are currently looking into the video.
"The Department takes these concerns very seriously," the spokesman said in a statement. "The officer in the video is currently being investigated by the Internal Affairs Division."
The department did not identify the officer but said he is white.
Student Cameron Hillard recorded the incident outside of the Albert Hill Middle School, and her mother, Keisha Curry, discussed the incident on a YouTube video.
Cameron, 13, said she was walking to an after-school program with several of her peers when the officer drove up in a patrol car.
She alleges that she heard somebody say "f*ck the police," when the officer told the group to "man up," before stating "Wait until your asses turn 18, then you're mine," before driving off.
"Being that I was brought up and raised in Hillside Court and the Highland Park area, I found that officers acted like that on a regular basis," Curry said in the YouTube video.
"I don't feel he needs to lose his job," Curry told NBC. "He just shouldn't be patrolling the streets."
Richmond Mayor Levar Stoney released to the following statement:
"I trust that the Richmond Police Department will conduct a quick and thorough investigation and respond accordingly," Stoney said in a statement. "This behavior is unacceptable. It reinforces stereotypes of our communities that are hurtful and damages the relationship between our police department and the citizens they are charged to serve."
Richmond NAACP President James Minor told The Post the officer should be ordered to take cultural sensitivity classes and do community service within the public school system.
"I don't care if you're black or white, you shouldn't be using profane language with children," he said. "Just because you're authority, that doesn't give you the right to speak to children any kind of way."